Both the dark side and the light shared secrets from "Star Wars: The Last Jedi" on Sunday at the film's global press conference in Los Angeles.
Here's everything we learned ...
How It's Different from "Force Awakens"
Johnson said the movie looks a "little darker," but still is fun. He wanted to be sure to make a film that still "makes you come out of the theater, run around your back yard, grab your spaceship toy and fly around."
He also teased "some intense places," but added that "it's fun."
Isaac said that since it's the second installment, there's not as much need for setup. "You can delve into the story," he added. He also said Johnson has "challenged each of the characters, even the droids, with the biggest challenges they've ever faced."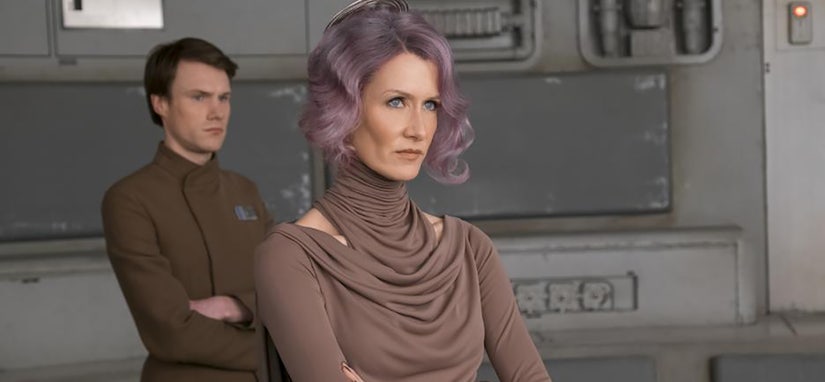 Lucasfilm
Joining the series as Rose Tico, Kelly Marie Tran said she was "trying not to cry right now because [the 'Star Wars' experience] is so weird and different"
"You're constantly trying to figure out how to work in this environment, but going, 'This is awesome!" she added.
Laura Dern, who stars as Vice Admiral Amilyn Holdo, said she was impressed with the "intimacy of discovering each character's conflict." She added she was always stunned they were filming "in such a massive environment but if felt like we were making an indie movie."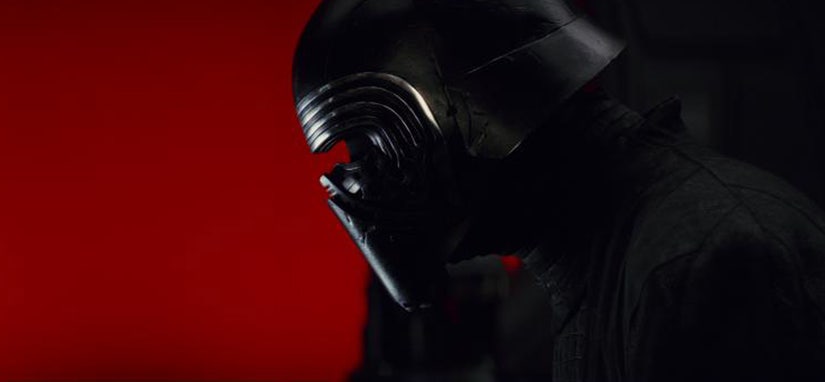 Lucasfilm
Driver and Gleeson talked about the tense relationship between Kylo Ren and General Hux.
Driver said there's definitely a "competition" going on there, while Gleeson said he thought the whole situation was "funny."
"There's just a huge amount od bitchy infighting," he said, saying that the New Order is even hurting each other "from the inside."
Lucasfilm
When one journalist asked if Luke Skywalker was the new Yoda, training Rey, Hamill played it very, very coy.
"We're assuming that I train Rey. Do I?" he asked. He had the same reaction when asked what it was like to hold a light saber again.
"I don't think any line in the script epitomized my reaction than, 'This is not going to go the way you think,'" he added. "Rian pushed me out of my comfort zone, but I'm grateful because you have to trust someone and he was the only Obi-Wan available to me."
"I can promise you my part is twice as big," he joked.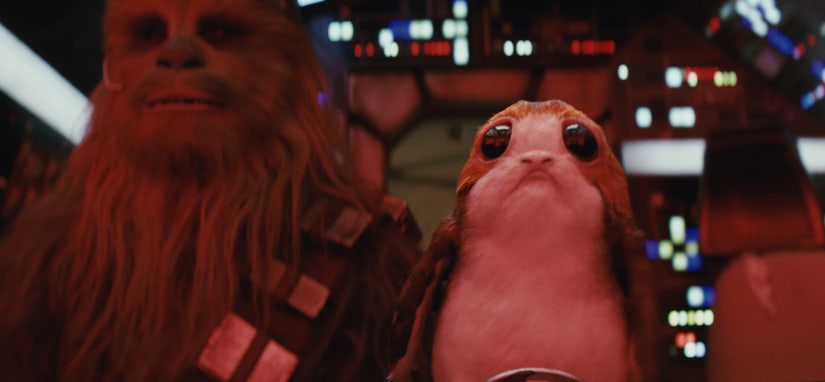 Lucasfilm
While the movie has cute Porgs stealing the spotlight, one furry creature from the past probably won't appear.
When asked if we'll see Ewoks, Johnson joked, "it depends what drugs you take before you go in."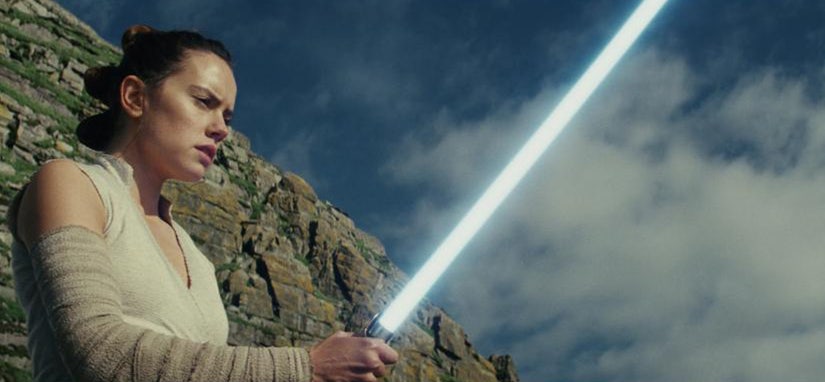 Lucasfilm
Talking about the importance of having so many women in the film, Tran said it "feels like both an honor and responsibility at the same time. The girls in this movie, kick some butt, every single one is so good!"
Dern praised Johnson for being a "brilliantly subversive" filmmaker and allowing her character to be both strong and maintain her femininity.
"You're not seeing women that are being strong because they're being like men, you're seeing a developed character, showing complex character traits and I'm delighted about that," added Christie.
The Affects of Han Solo's Death
"Everyone's keeping it moving," Boyega said when asked how Han Solo's death in "The Force Awakens" will affect the characters going forward.
"In terms of Han, I'm sure we all feel sentimental," he added, but said everyone's too distracted with war to linger. "Rey's off training, she's got stuff to go. I got a back injury, he's got stuff to do."
"It's a dire situation, the resistance is on its last legs," added Isaac. "The First Order is right on top of us. You have to keep moving to try to survive."
Ridley checked with Johnson before saying too much, but added, "I would say Rey is very much affected by it."
"For Rey, there is some time, she has some time to ask questions and wonder what it is or what could have led someone to do something like that. She's worried about Finn at home, she's a little more affected at least emotionally on screen."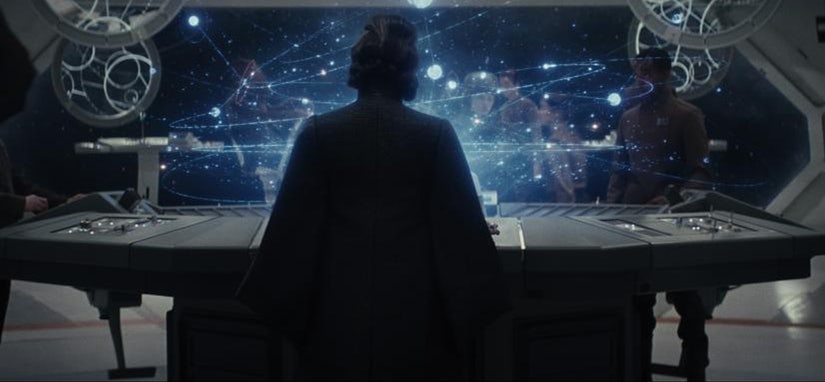 Lucasfilm
The press conference ended with the cast speaking on the impact of Princess Leia and the late Carrie Fisher.
"I remember thinking, wow, that character's very different. It stayed with me throughout my formative years," Christie said. "She's really smart, she's really funny, she's courageous, she doesn't care what people think. That was really instrumental to me, as someone who didn't feel like they fit that homogenized view of what a woman should be."
Dern praised Fisher for her bravery and fearlessness and for carrying "who she was so directly and do it without shame and share her story." He went on to call her work in "The Last Jedi" a "beautiful, pure performance."
"Carrie's daughter Billie is all of those qualities, she's smart and funny and shameless," said Ridley, with Hamill dead-panning, "and always late." "I think Carrie bringing up a daughter who is all of those qualities and then some in this world, I think it speaks volumes," she added.
"Something about Carrie that I really look up to was just how much courage it takes to truly be yourself on a public platform," said Tran. "She was so unapologetic and so openly herself. Its hard. I think that she will always be an icon as Leia, but also as Carrie. What an example and I am so fortunate to have met her and I think she will really live on forever."
"Star Wars: The Last Jedi" hits theaters December 15.