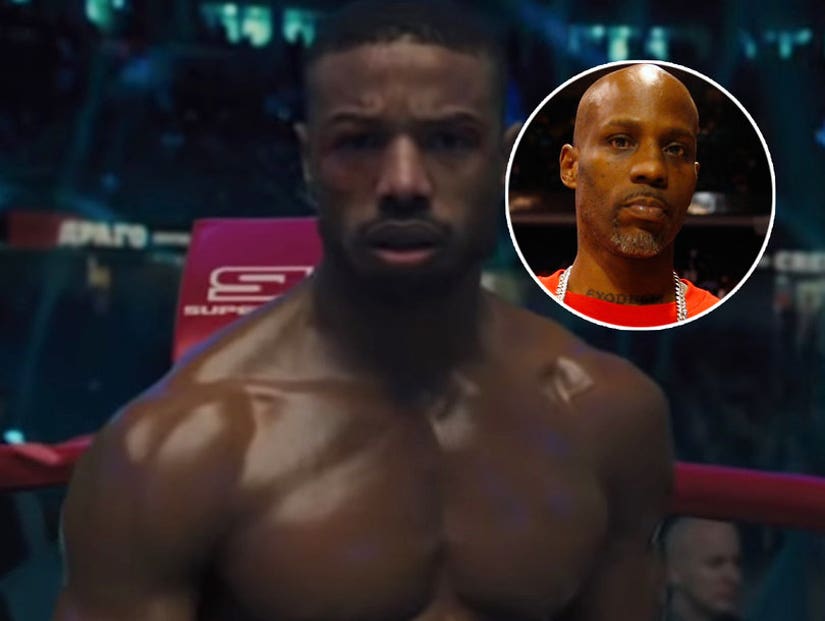 MGM/Getty
Rocky Balboa, on the other hand, is not pumped to watch Apollo Creed's son potentially meet the same fate when he faces off against Ivan Drago's son.
The new "Creed II" trailer that dropped Wednesday channels nostalgia in more ways than one.
Not only do we see Ivan Drago (Dolph Lundgren) make a few appearances as the preview pumps us up for the fight between his son Viktor (Florian Munteanu) and Apollo Creed's son, Adonis (Michael B. Jordan), but we hear one of our favorite DMX tracks: 2001 Grammy-nominated single "Who We Be."
The lyrics give us chills when put in the context of Adonis ignoring the advice of everyone he loves to fight the massive Russian.
"This here is all about my wife, my kids / the life that I live / Through the night I was his / it was right what I did / My ups and downs, my slips, my falls / My trials and tribulations, my heart, my balls."
Plus, major points to the audio engineer who mixed the track with hints of the classic "Rocky" theme song.
The trailer makes us even more hyped for the Nov. 21 release, in which we'll see Sylvester Stallone return to train his protégé, whose father was infamously killed by the older Drago in "Rocky IV."
As we all know, Rocky Balboa stepped in the ring after that deadly match to make America great again by kicking the crap out of the Russian fighter. It looks like this film will give us a little more insight as to how that bloody match affected Rocky afterwards.
"He broke things in me that ain't never been fixed. It ain't worth it," Rocky tells Adonis while trying to convince him to walk away from the challenge issued by Viktor Drago.
It also looks like Viktor will break Adonis before the young fighter stands back up again to try to deliver a knock out punch.
Stars Tessa Thompson, Wood Harris, Phylicia Rashad and Andre Ward return for the sequel, while Steven Caple Jr. takes over directing duties from Ryan Coogler.