Where does the MCU go after the shocks and surprises of "Endgame" and that "Spider-Man: Far From Home" twist?
On Saturday evening, the MCU's head honcho, Kevin Feige, took to the stage in Hall H to unveil the company's Phase 4 slate and make a few surprising casting announcements. We're breaking it all down below, in the order everything was revealed during the presentation.
The panel began with a highlight reel of the first three phases, which has officially been dubbed The Infinity Saga. Feige came out, thanking the fans for all their support for the first 23 films. He also introduced 14 members of the Marvel Studios staff, giving them props for all their hard work, "some of them for a decade or more."
After that, he began to announce the next ten projects of the MCU -- a mix of both films and TV shows. Below are each of the projects, when they'll drop and all their new logos.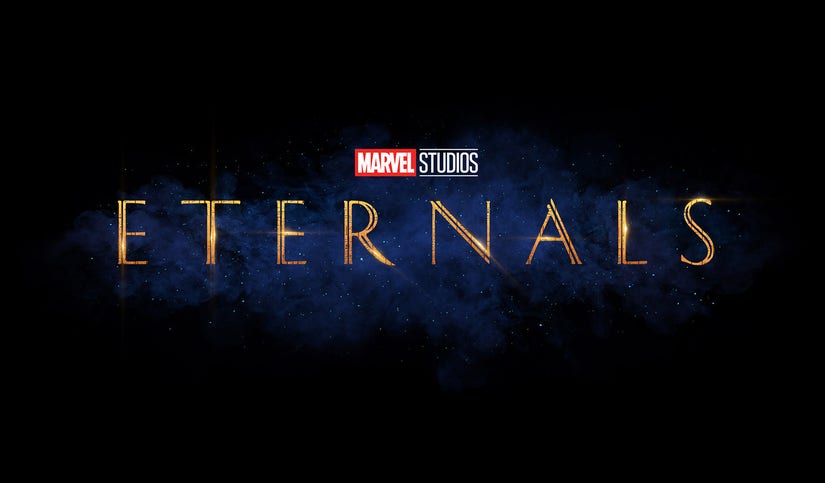 Marvel Studios
Though it's not the first movie to hit theaters, Feige began by announcing that, coming out out November 6, 2020, is "The Eternals." According to Feige, it'll be about a group of immortals who have be on Earth this whole time -- and will be "full Jack Kirby.
The cast: Richard Madden as Icarus, Kumail Nanjiani as Kingo, Lauren Ridloff as Makkari, Brian Tyree Henry as Phastos and Salma Hayek as their leader, Ajak. Also in the cast Lia McHugh as Sprite, Don Lee as Gilgamesh and Angela Jolie as Thena. Yes, Angelina is officially in the MCU.
Also, the casting makes Ridloff the first deaf superhero of the MCU.
During the panel, Kumail joked this is the first time he's been able to get into Hall H. Henry said he couldn't put into words how amazing it was to be on this stage, adding that his character moves from his heart. Hayek shouted, "It feels great" to be leading this team, saying she follows director Chloe Khao's lead and is thrilled be be in a film that will represent "people who never felt represented in superheroes ... I am proud to have a diverse family."
Jolie also promised they're "all going to be working very very hard and training."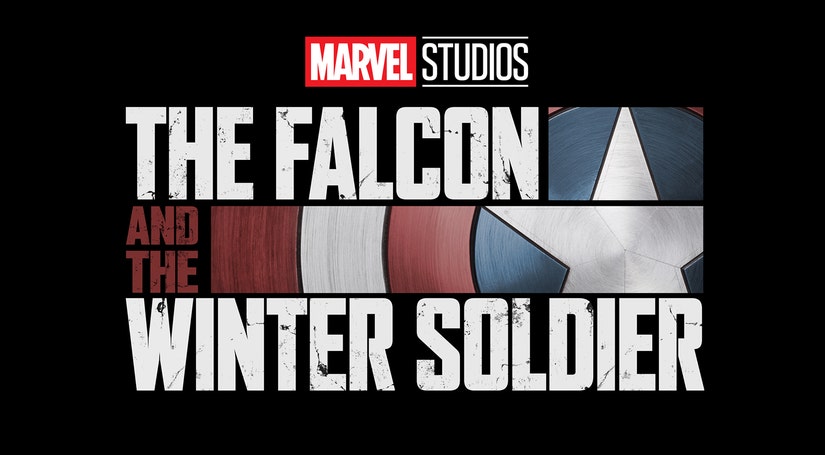 Marvel Studios
The next project to be announced was "The Falcon and The Winter Soldier," which will bring Anthony Mackie and Sebastian Stan to Disney's streaming platform, Disney+, in Fall 2020.
"We're living our dream," said Mackie, "Why would you mess that up by not respecting and appreciating the opportunity you're given? When we go to work, we have a really good time."
Also joining the show: Daniel Brühl, reprising his "Civil War" bad guy Baron Zemo. Appearing in a clip and in character, he warned, "I simply wanted to say hello to some old friends. Gentlemen, I'll be seeing you very soon." He then was seen donning the character's trademark hood.
The show will take place after the events of "Endgame."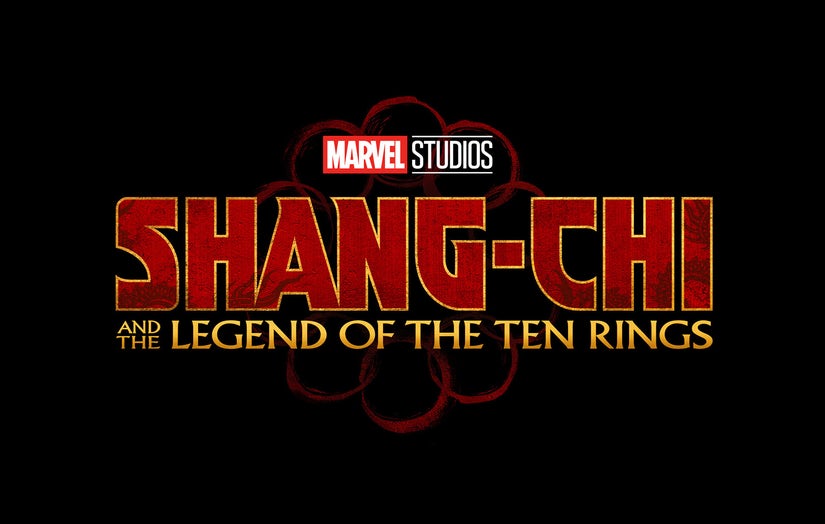 Marvel Studios
Up next was "Shang Chi and the Legend of the Ten Rings," the latter referring to a group of villains who have appeared throughout the MCU so far and led by The Mandarin. While Sir Ben Kingsley played an impostor of the bad guy in "Iron Man 3," he'll be played -- for real this time -- by Tony Leung. Also joining the cast: Awkwafina, in an undisclosed role.
Shang-Chi himself was also in the house, with star Simu Liu revealing he was literally cast on Tuesday and screen tested for the titular role on Sunday. He was charismatic as hell and really worked the hell out of the crowd.
The movie hits theaters February 12, 2021.

Marvel Studios
Next up in Spring 2021: "WandaVision," which brings Wanda Maximoff (Elizabeth Olsen) and Vision (Paul Bettany) to Disney+ as well. Olsen described the show as "weird" and filled with surprises which will make viewers "understand Wanda Maximoff as the Scarlett Witch."
With Feige confirming the show takes place after "Endgame," Bettany -- whose character died in "Infinity War" -- added he had "never been this confused in front of this many people in my whole life."
Feige also confirmed that the show will include several other MCU characters, including a grown up version of Lieutenant Trouble, aka Monica Rambeau, who first appeared in "Captain Marvel" as a kid. Teyonah Parris will play her all grown up.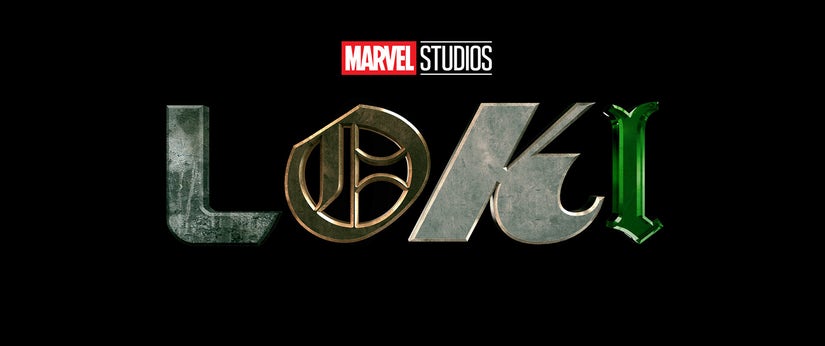 Marvel Studios
Also hitting Disney+ is "Loki," starring Tom Hiddleston as Thor's trickster brother. While we saw him die in "Infinity War," Feige and Hiddleston -- who arrived in Hall H, not in costume this time -- confirmed the show will follow the version of Loki who escaped with the Tesseract in "Endgame."
This series will show viewers what happened to him next -- with Hiddleston warning he's "still that guy" from "Avengers" and not the nicer Loki we saw him grow into.
The show will drop in Spring 2021.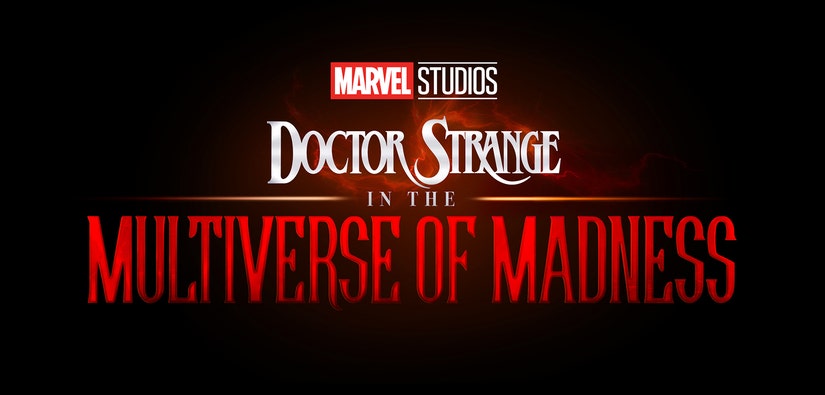 Marvel Studios
The next movie introduced was "Doctor Strange In the Multiverse of Madness," which confirms the Multiverse is real. Returning director Scott Derrickson promised the movie will be the "first scary MCU film," while Benedict Cumberbatch said it will find the sorcerer "not knowing what's coming at him."
B-Day boy Benedict was also in for a treat: all of Hall H singing him Happy Birthday:
They then revealed Scarlet Witch will appear in the movie, with the events of "WandaVision" directly tying into the movie.
The movie opens May 7, 2021.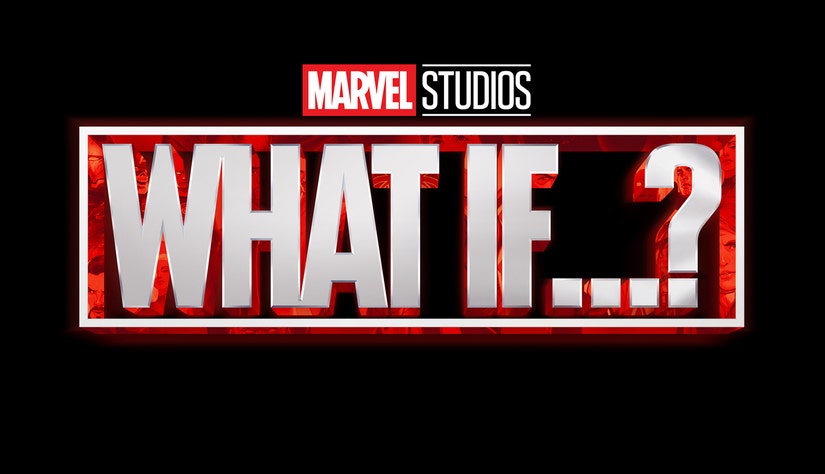 Marvel Studios
Also coming to Disney+ is "What If...?", an animated series where Feige promises "all of those set in stone MCU scenes and experience you've seen before, you'll see different versions of."
He added that "a huge majority of the actors" will reprise their roles, with Jeffrey Wright joining the show as the voice of The Watcher.
It joins Disney+ in Summer 2021.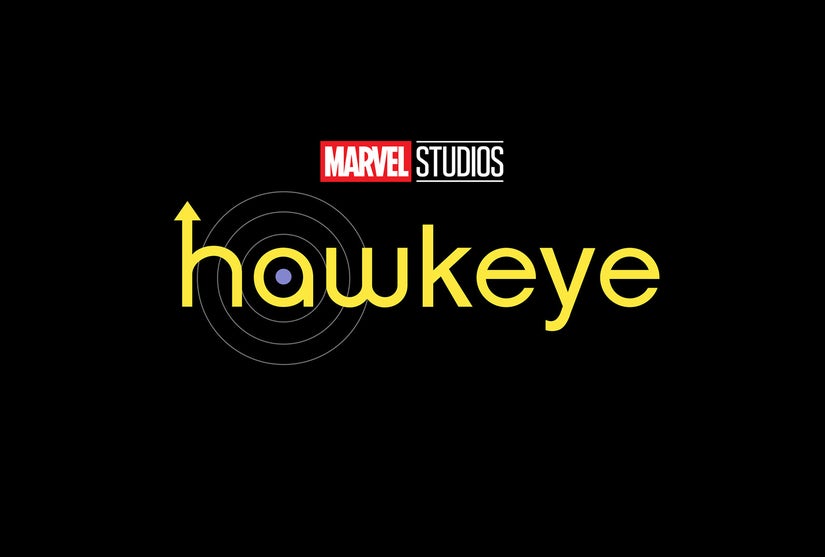 Marvel Studios
Jeremy Renner's Hawkeye will also get a self-titled show on Disney+, costarring "the best version of Hawkeye," comic character Kate Bishop.
Renner said his bowman will "shepherd an amazing character to be a better version of me," adding that he "can teach someone else to be the superhero without super powers. That means everyone's a damn superhero."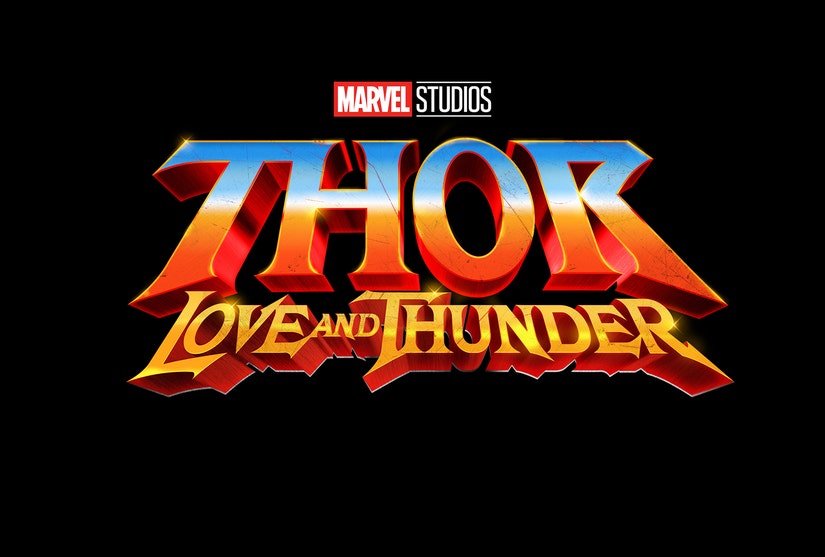 Marvel Studios
Next up: "Thor: Love and Thunder," which debuted its killer title treatment and confirmed the return of director Taika Waititi, Chris Hemsworth and Tessa Thompson as Valkyrie.
Waititi said the movie will take some cues from "The Mighty Thor" arc in the comics, which introduces the first female Thor, goddess of Thunder. Returning to play her: Natalie Portman. And yes, she looked pretty damn good holding that hammer on stage (above).
Tessa added that Valkyrie, as the new king of Asgard, will need "to find her queen. That'll be her first order of business, she has some ideas, keep you posted."
The movie opens November 5, 2021.

Marvel Studios
Last, but not least, was "Black Widow," Scarlett Johansson's solo outing.
"I don't think I could have played this iteration of Natasha 10 years ago, it would have been a very different film," said ScarJo at the panel. "I get to play Natasha as a fully realized woman and in all of her many facets and I'm excited for fans to see the flawed side of her, and I'm looking to wipe out some of that red in my ledger."
Also joining the cast: David Harbour -- who got a huge applause from his "Stranger Things" fans -- and Florence Pugh as Yelena, a "sister figure to Natasha." OT Fagbenle plays "a contact from Black Widow's past" who has a "romantic undercurrent" with the titular heroine, while Rachel Weisz joins the MCU as well.
Fans also saw the first footage from the project, despite only filming for 30 days. The clip was mostly an amazing fight sequence between Natasha and Yelena, filled with tension as they held each other at gunpoint before some crazy hand-to-hand combat. Knives, dish towels, smashed glass, plates and even curtains were used as weapons in the hard-hitting fight. This was simply their hello, though, they clearly go way back as friends. It ended with a look at Taskmaster, who picked up all of Widow's moves very quickly.
"Black Widow" opens May 2, 2020, the first project to be released.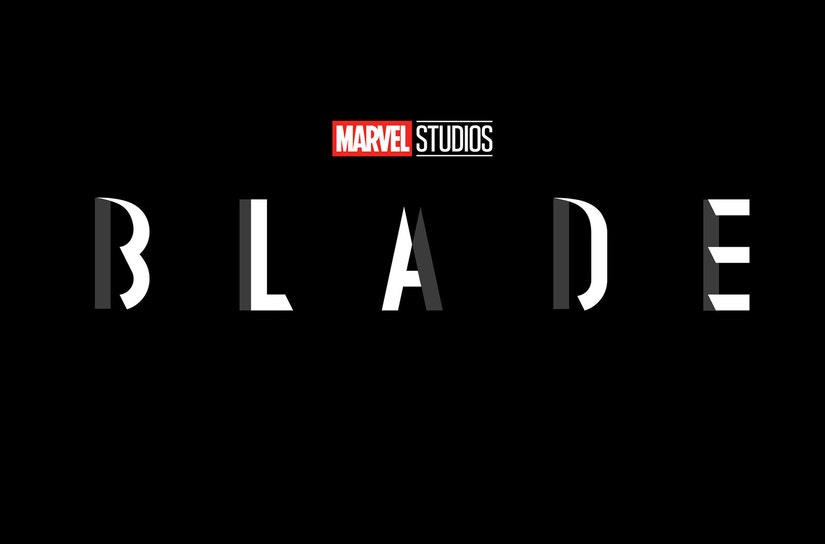 Marvel Studios
Feige ended the panel by confirming "Black Panther 2," "Guardians of the Galaxy 3" and "Captain Marvel 2" are coming ... eventually. He also said he didn't have time to talk about "Fantastic Four or mutant, setting Hall H into a frenzy, as it's clear he's planning on bringing them in soon.
The final moment of the panel: Mahershala Ali walking out on stage to put on a black hat confirming his new role, Blade, taking over the mantle from Wesley Snipes.