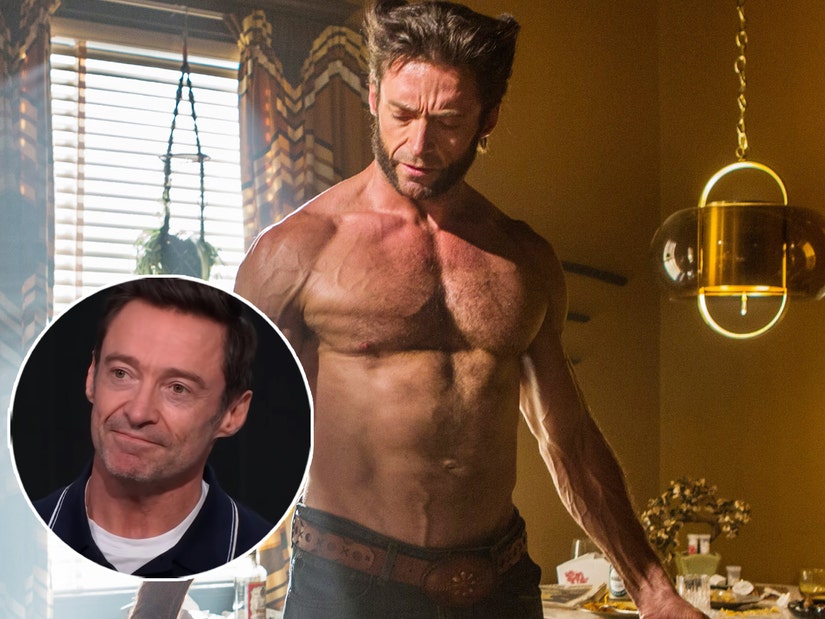 Everett / YouTube
"Did he juice? Did he take steroids?"
Hugh Jackman is putting it as bluntly as possible...okay bub?
The actor unequivocally denied ever touching steroids in his preparation to play Wolverine in any of his 9 outings as the X-Man.
Sitting down with Chris Wallace for his HBO Max series "Who's Talking to Chris Wallace?", Jackman put his impressive physique all down to good old fashioned hard work.
Wallace brought up -- in the wake of the announcement he'd be getting his claws out once again for the third Deadpool movie -- how many have questioned "Did he juice? Did he take steroids?" for the role, noting "You got so jacked for these movies."
"No. I love my job, and I love Wolverine — I got to be careful what I say here, but, I had been told, anecdotally, what the side effects are of that, and I was like, 'I don't love it that much,'" the actor replied.
He then added, "So no, I just do it the old school way" before sheepishly apologizing to vegans -- and even the chickens of the world -- for how much poultry he consumed to pack on muscle.
Elsewhere in the same conversation he hilariously recalled how he was able to work around his height to play the famously 5'3" mutant, which you can watch above (they erroneously say 5'5" in the interview).
Deadpool 3 is slated for late 2024.