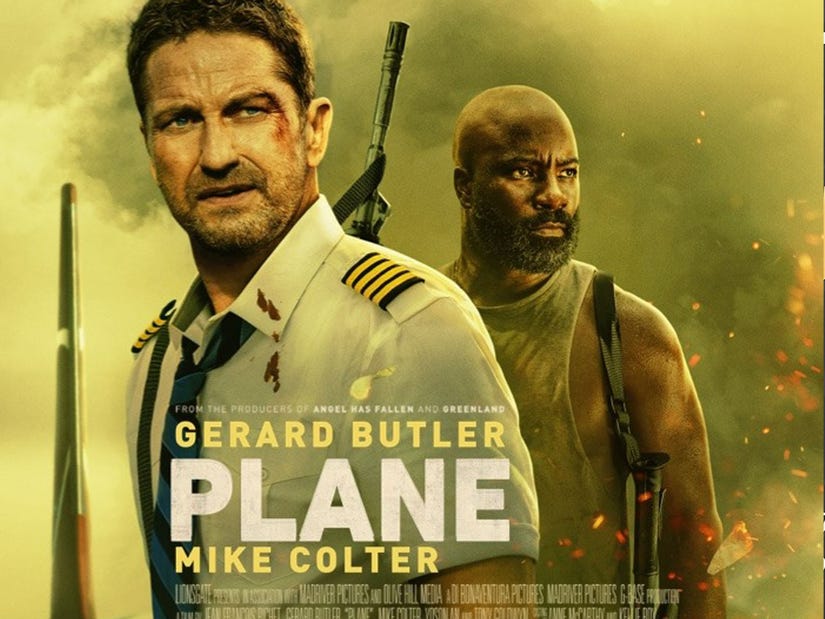 Lionsgate
Fans aren't disembarking from the Butler jet just yet...
Gerard Butler was recently branded the new king of the B-Movie...but his latest Rotten Tomatoes score is telling a different story.
From a respectable 74% Tomatometer score to a jaw-dropping 95% Audience Score, "Plane" is defying gravity in more ways than one.
Its first weekend haul is hovering near the $12 million mark against a reported $25 million budget -- proving the traditional action flick can still produce comfortable margins without the spectacle and cost of costumed comic book heroes.
Starring alongside Butler is "Luke Cage" actor Mike Colter, Tony Goldwyn, Yoson An, Daniella Pineda and Kelly Gale with Jean-François Richet at the helm as director.
According to the synopsis "Plane" is a "white-knuckle action movie" with Butler as pilot Brodie Torrance who has to save "his passengers from a lightning strike by making a risky landing on a war-torn island - only to find that surviving the landing was just the beginning."
"When most of the passengers are taken hostage by dangerous rebels, the only person Torrance can count on for help is Louis Gaspare (Mike Colter), an accused murderer who was being transported by the FBI. In order to rescue the passengers, Torrance will need Gaspare's help, and will learn there's more to Gaspare than meets the eye."
Prior films of Butler's ("300", "How to Train Your Dragon" and its sequel) received audience ratings of 89%, 90%, and 89% -- proving why he has such lasting star power.
Perhaps most telling, when it comes to the disparity between critics and audiences, was his 2019 sequel in the "Fallen" franchise, "Angel Has Fallen," which garnered a paltry 39% Tomatometer Score against a 93% Audience Score.