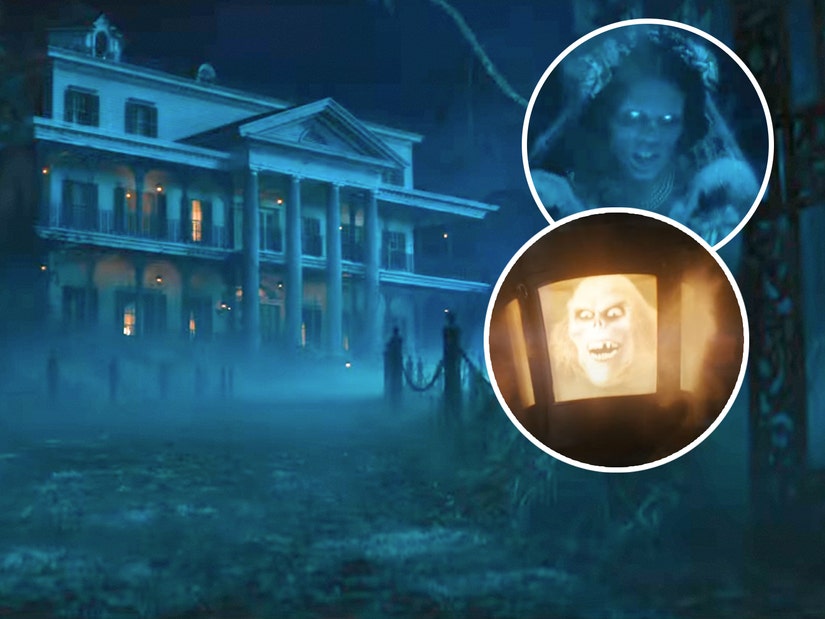 Walt Disney Studios
The Hatbox Ghost and Black Widow Bride both appear in the trailer alongside Rosario Dawson, Owen Wilson, LaKeith Stanfield, Danny DeVito, Jamie Lee Curtis and Tiffany Haddish.
Walt Disney Studios is bringing the "Haunted Mansion" back to the big screen.
On Thursday, the Mouse House released the first trailer for the film -- which shows just how closely it will stick to the attraction by which it was inspired. From the exterior to the stretching walls inside, the spooky abode certainly looks the part.
It's also filled with familiar -- but freaky -- faces from the ride, including Jared Leto as The Hatbox Ghost and the Black Widow Bride.
"Our team has worked tirelessly to create a scary, funny and cinematic otherworldly adventure for both new and die-hard fans to enjoy!" director Justin Simien said in a press release. "I can't wait for audiences to experience this big screen version of the iconic Disney attraction."
The movie stars Rosario Dawson and her on-screen son Chase W. Dillon, who recruit "a motley crew of so-called spiritual experts to help rid their home of supernatural squatters."
"Haunted Mansion" hits theaters July 28.