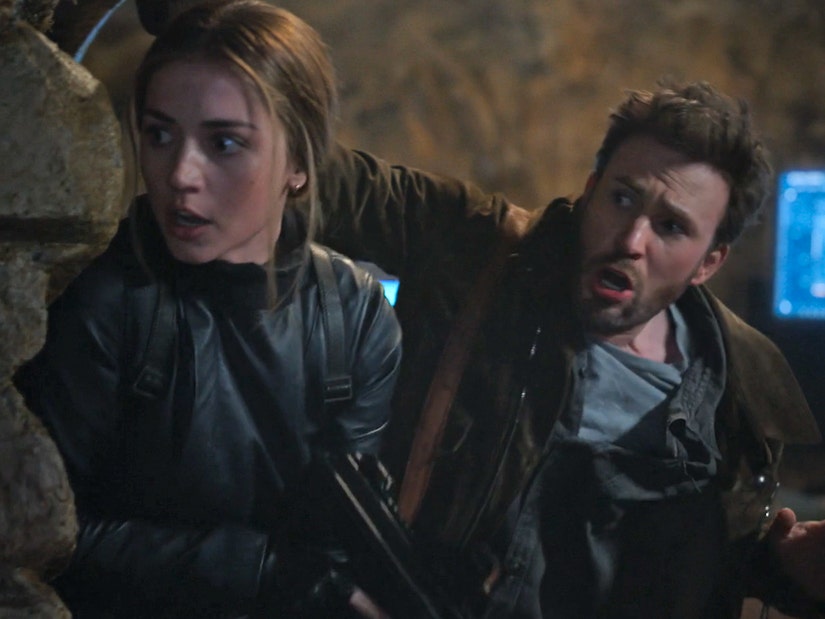 Apple TV+
It's meet-cute turned international espionage in de Armas and Evans' third onscreen collaboration after Knives Out and Gray Man
What could have been another rote rom-com has been shaken (not stirred) in the trailer for Chris Evans and Ana de Armas' latest movie "Ghosted."
As the title implies, the Apple TV+ film begins with the familiar formula of meet-cute turned missed connection but as the trailer progresses we learn it's a bit more like "True Lies" than "When Harry Met Sally."
After a chance encounter, and a steamy hookup, Evans' character Cole is left telling friends he thinks Sadie (de Armas) is "the one." Of course this wouldn't be a story worth telling if they immediately lived happily ever after.
She ghosts him. He flies to London after only one meeting with her to perform what he believes is "a grand romantic gesture."
From there it's the classic: boy tries to find girl; boy gets kidnapped and tortured; boy miraculously gets saved by girl who turns out to be a secret agent.
Evans looks well-suited for the bewildered Cole and as he learns to fend for himself whilst following de Armas' action heroine his prior superhero chops make for an easy transition.
The filmmakers are surely banking on the co-stars' proven chemistry -- the two were featured in 2019's mega hit "Knives Out" and action film "The Gray Man." And de Armas' action credentials were previously established with her scene-stealing turn in "No Time To Die" and once again in the aforementioned "The Gray Man."
"Ghosted" will start streaming April 21 on Apple TV+.
The movie is directed by Dexter Fletcher and is written by Rhett Reese and Paul Wernick.