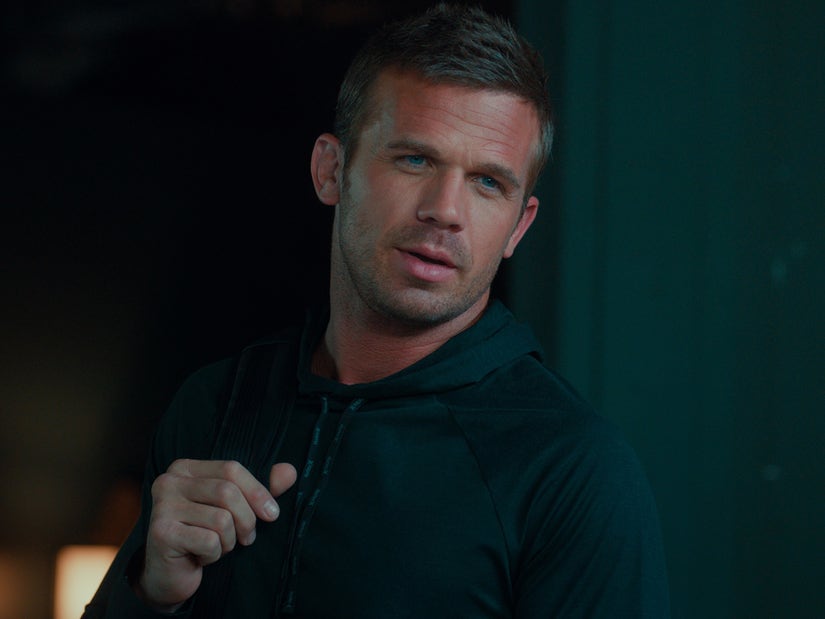 Lionsgate
The actor opens up about filming his new heist movie -- and why he'd recruit his own son to rob a bank.
Cam Gigandet is no stranger to crazy stunts required for his action packed roles!
While promoting his new film "Righteous Thieves," the 40-year-old actor revealed that the most exciting part about diving into a stunt is the anticipation that comes with expecting the unexpected.
"My favorite part is when [the director] calls 'action,'" Gigandet gushed. "You can visualize it and visualize it and rehearse and rehearse but when the camera starts rolling and the adrenaline starts pumping … it's a little hard to keep things straight sometimes."
The "Twilight" alum explained how actors and stunt people have to "keep going with it" and the unpredictable nature of the scene is where "the excitement comes from."
"The part I love most about it is, at the end of the day, you don't know," he continued. "You might get punched in the face!"
In fact, Gigandet revealed that he "jammed his finger" while giving it his all when shooting his scenes.
"Righteous Thieves" is a heist thriller about a secret organization committed to recovering the priceless artworks that were stolen by Nazis in WWII. When a rag-tag crew is assembled to steal back paintings by Monet, Picasso, Degas and Van Gogh from a billionaire neo-Nazi, loyalties are tested when things go awry.
When it comes to assembling a team for his own heist, Gigandet shared there was no place like home to recruit the best and brightest for his job.
After joking he was a "terrible parent," the "Violent Night" star said he would enlist his son to help him rob a bank after hearing of his knowledge of breaking into safes first hand.
Gigandet told the story of how he went to a medical supply store with his son while preparing for an audition when he grabbed a stethoscope and his son pointed out, "that's how they rob banks."
The father-son duo then went down a rabbit hole and began plotting their heist. "We got into this whole idea of how… if we were a team of bank robbers, this is how we would do it and so I think I would choose my son," he explained.
Acknowledging that his new film deals with tough subjects like anti-semitism, Gigandent also shared that he hopes viewers will walk out of theaters with a different perspective with discrimination of Jewish people on the rise.
"We all know that history. We all know the facts. It's hard to sympathize or empathize with a bunch of numbers," he said of the horrific war crimes of World War II. "What this story did, or at least for me, when I read it, was change your perception of 'oh, it's just a bunch of numbers that you're reading in a book' … to something tangible."
"It becomes a little more powerful, and yet somehow easier to understand and grasp and be it from a different perspective," he said.
"Righteous Thieves" is in select theaters and on demand now.