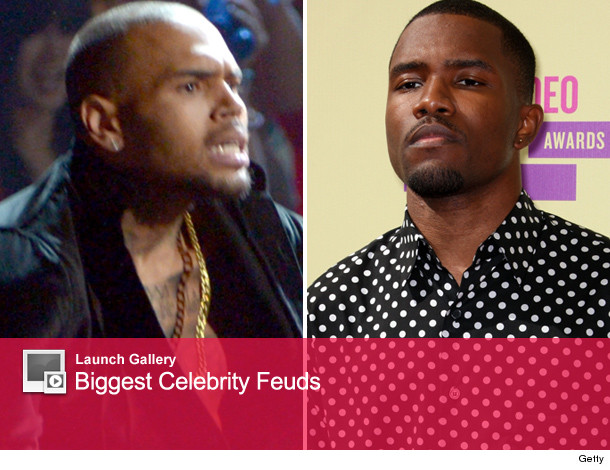 Yeah, we're willing to say some lessons are never learned --
Chris Brown
was just reportedly involved in another physical altercation, this time with R&B singer
Frank Ocean
(at least he's now punching guys instead of girls).
TMZ
was the first to report that a brawl involving 6 people erupted outside the Westlake Recording Studios in West Hollywood, CA on Sunday night. It appears that words were exchanged over a parking spot at the location, which led to Brown, 23, punching Ocean, 25.
Convicted felon Brown -- who pled guilty to assault charges for beating up girlfriend
Rihanna
in 2009 -- had fled the scene by the time police arrived.
The alleged assault is still under investigation, though Ocean documented his version of the events on his
Twitter
account, saying "got jumped by chris and a couple guys. lol. i only wish everest [his dog] was there. cut my finger now I can't play w two hands at the grammys."
This is just another in the long line incidents documenting Brown's temper problem -- he assaulted Rihanna in 2009, reportedly destroyed a dressing room at
"Good Morning America"
in 2011, and was involved
in a brawl
with
Drake
in a New York club last year.
Keep it classy, Chris.