Khloe Kardashian strips down to nothing on the cover of her new book, "Strong Looks Better Naked," stunning in nothing but a towel and some killer makeup.
According to the publisher, the "Keeping Up with the Kardashians" star will open up about "finding strength of body, heart, mind, and soul with inspirational, revealing stories of her own struggles with weight, relationships, and her self-image."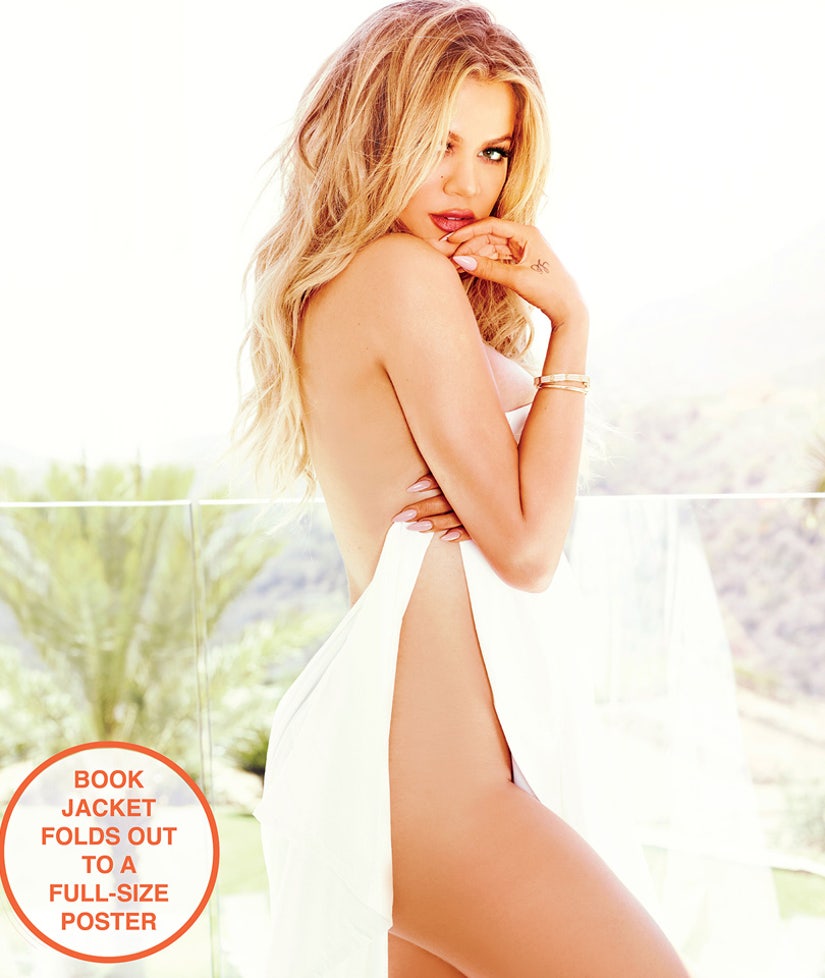 Regan Arts
In a fold-out poster also included with the book, Khlo shows off some leg and side-boob while looking seductively into the camera.
It's clear she's confident with her physique now -- with Kardashian writing about "the power of strength: a strong body becomes a strong mind, which builds to strength of heart, character, and ultimately strength of spirit."
"There is no such thing as perfect. Nobody attains perfection," she writes on the cover. "But if you keep working at it, you grow and evolve, and to me that's sort of the point."
She's also seen sporting a high-cut one-piece as she stands in the pool, her slim waist on full view.
"To be a better person today than I was yesterday; to become the best possible version of myself," she says of her goals.
While we probably won't see Khloe do much publicity for the book, as she's currently caring for Lamar Odom as he recovers from his hospitalization, it hits bookstores November 3.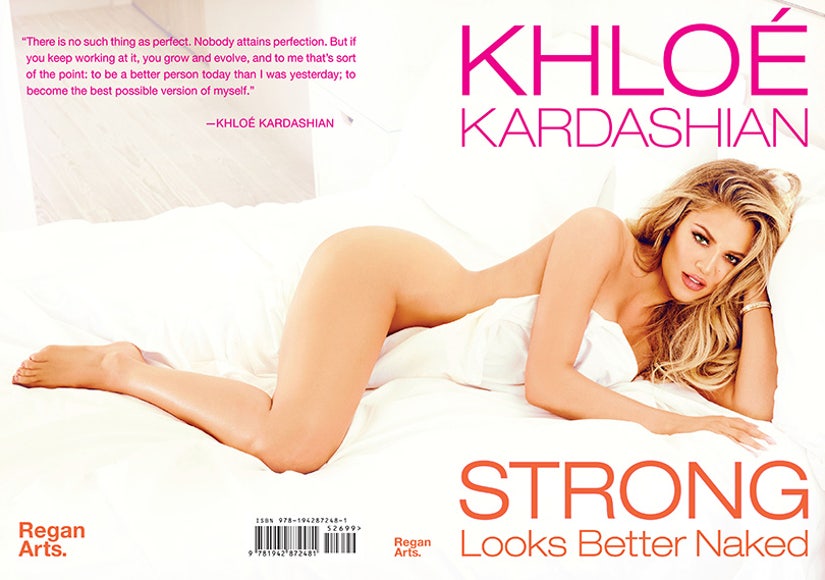 Regan Arts