Jason Mraz is officially off the market!
The "I'm Yours" singer married longtime love Christina Carano in Virginia on Sunday -- and he took to Twitter to share the first photo of his stunning wife.
The beautiful bride wore a long-sleeved white lace high-collar gown with a sheer tail, which she accessorized with a floral crown and white bouquet.
"Today I was made the luckiest man in the world," Mraz captioned the sweet snapshot.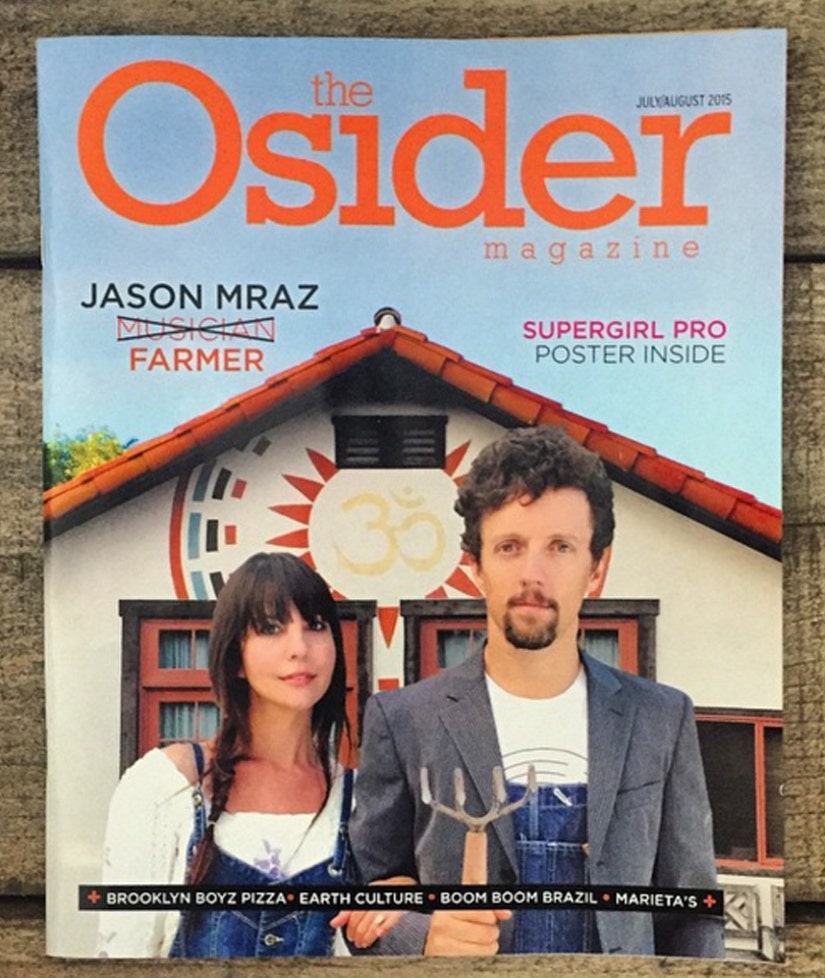 The Osider/Instagram
The notoriously-private pair met in 2007 when he visited a coffee shop she owned in Hermosa Beach, Calif. They didn't start dating until 2011.
"After several years of crushing on him, the stars finally aligned—and now he's my stud. We've created a really awesome life together and we make a great team," Carano said of Jason in the August issue of The Osider. "He's the most loving, generous, and most hardworking man I know. These are the most attractive qualities I could ever ask for in a partner. He inspires me and empowers me everyday to live my best life and he cares so deeply about the things that really matter. We're truly blessed in so many ways."
Congratulations to the happy couple!
Check out more celebrity weddings in the gallery above and watch the video below for a rundown of today's hottest headlines: