Adele is getting candid about her personal life.
The notoriously-private singer opens up about her longtime boyfriend, Simon Konecki, in the latest issue of Rolling Stone, admitting that the two are still going strong.
"He's so supportive," she tells the mag. "And that takes a very big man, because I'm very successful at what I do. My last boyfriend was uncomfortable with how successful I was, and the fact that he had to share me with lots of people."
Despite all of those relationship rumors, the Grammy-winner says that she and Konecki are not married or broken up. "I have said a million times I'm not married and everyone still says we are," she explains. "But, yeah, we're still together. We haven't broken up. We've never broken up. We've been together. We just haven't felt the need to get married. We've got a kid together. I feel like that's a big enough commitment."
Speaking of their kid, the 27-year-old star admits that it was her 3-year-old son, Angelo, who inspired her return to music.
"I don't know if I would've come back had I not had my kid. I'm very proud of what I achieved. And I wasn't, before I had Angelo," she admits. "I didn't understand, actually, what I had achieved and how far I had come. Because everyone wants to do something with their life, and we don't all get the opportunity because s--t gets in the way. So I feel f--king so fortunate that the stars just aligned for me and allowed me to have the most ridiculous ride ever."
Adele adds that her son is the only one who is able to boss her around because he "completely rules" her.
"All the things I really like about myself, he brings out in me, and he's the only person that tells me no," she says. "He completely rules me. He's the boss of me, and it's so funny for other people to watch, because I'm the boss of everything in my work life."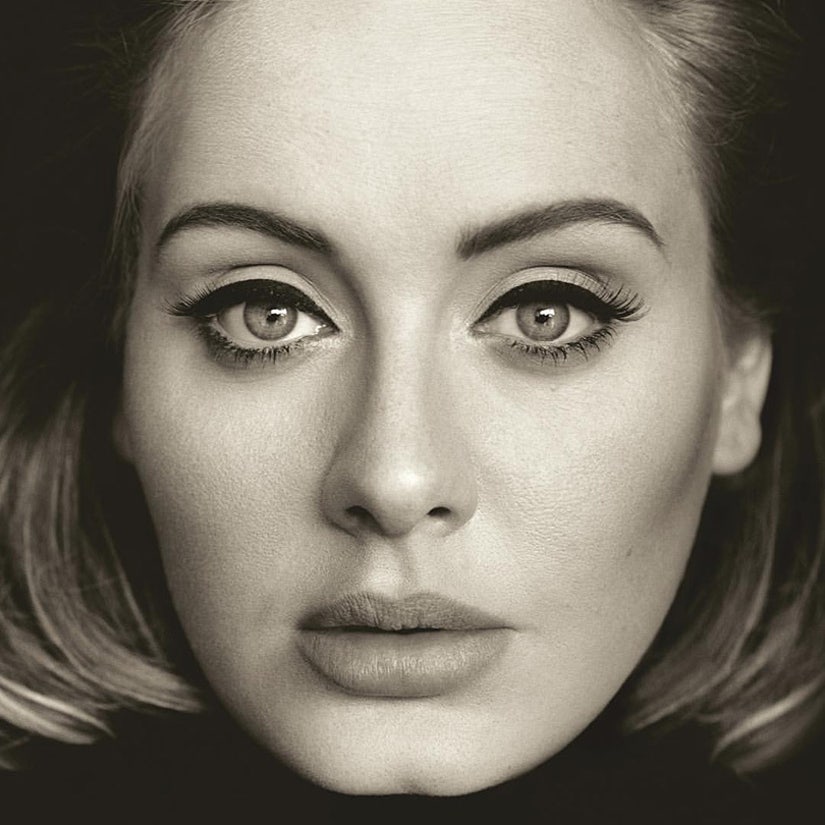 Twitter
Even though her first single, "Hello," continues to top the charts, Adele admits, "My career's not my life. It's my hobby."
"People think I hate being famous. And I don't. I'm really frightened of it," she says. "I think it's really toxic, and I think it's really easy to be dragged into it."
One thing that keeps her on track is her solid group of friends. "As 21 got bigger and bigger, I started getting back with all my old friends. I needed them big time."
So, does she have a squad? "I've heard about a squad," she quips. "I wish my squad was all supermodels. We are, in our brains. I guess I have my own squad. It's not as interesting as some of the other squads that are around right now. But maybe Rihanna can be in my squad! That would be really cool. Oh, God. She's life itself, isn't she? I love her."
The singer also opens up about her image and how she's often pitted against -- as Rolling Stone put it -- the "Mileys of the World."
"I'd rather not be the person that everyone gets pitted against," she says. "If they do decide to get their body out, I would rather not be that person because that's just pitting a woman against another woman, and I don't hold any more moral high ground than anyone else. So that has pissed me off a bit. Not that I'm going to start getting my tits out now!"
"I've been asked, 'Would you do Playboy?' so many f--king times, it's ridiculous," she continues. "Is that because I'm a woman or because I'm fat?"
"Would I show my body off if I was thinner? Probably not, because my body is mine," she adds. "But sometimes I'm curious to know if I would have been as successful if I wasn't plus-size. I think I remind everyone of themselves. Not saying everyone is my size, but it's relatable because I'm not perfect, and I think a lot of people are portrayed as perfect, unreachable and untouchable."
She admits she has been working out a bit more than usual lately, "to get in shape for myself, but not to be a size zero or anything like that" -- but admits she's "not, like, skipping to the f--king gym. I don't enjoy it."
"And if I don't tour, you'll catch me back down at the Chinese!"