Shawn Booth and Kaitlyn Bristowe took their relationship to the next level -- and they're loving every minute of it.
The famous "Bachelorette" duo have officially moved in together after Kaitlyn made the jump from her hometown of Vancouver to Nashville, Tennessee.
"She moved in a few weeks ago," Shawn told toofab while promoting his partnership with Movember. "We haven't spent too much time here yet because our schedules have been crazy, and we've been traveling all over the place, but she absolutely loves it."
The two lovebirds agree that Nashville is the perfect town for them to slow down, smell the roses, and enjoy their engagement.
"It's right up her alley. We're both kind of relaxed and chill people, and that's kind of the vibe that Nashville has. We're both into music, especially country music, so that's nice too," he added.
However, the couple isn't ready for wedding bells quite yet …
"We haven't set a date yet," Booth admitted. "We're just enjoying being engaged right now, and we keep letting everyone know that after the New Year, we're going to sit down and work out some details together. But right now it's too crazy and hectic for us."
"I've had some family members affected by prostate cancer, and that's the main cause for Movember," Shawn said of his involvement. "So I figured this year, luckily enough with the platform I have right now, to do something great for it, and make it as big as possible."
During their season of the show, it was difficult to hide how much the contestants disliked each other, but the two former-finalists seem to have patched up their differences.
"Everybody's over the whole little feud that ABC made… For us that was done months ago, but it might be a little bit newer to the public eye since it kinda just finished airing in July," Booth told us.
"We've all moved on with our lives," he added. "We wanted to do something to cause good intentions. So we figured if I teamed up with him it would get people talking—but you know—for good reasons."
While Booth is excited to support the cause, he's a little nervous about growing the perfect mustache.
"No pressure, right," he joked with us. "I can grow a pretty solid beard, but it takes me a long time to get a mustache growing."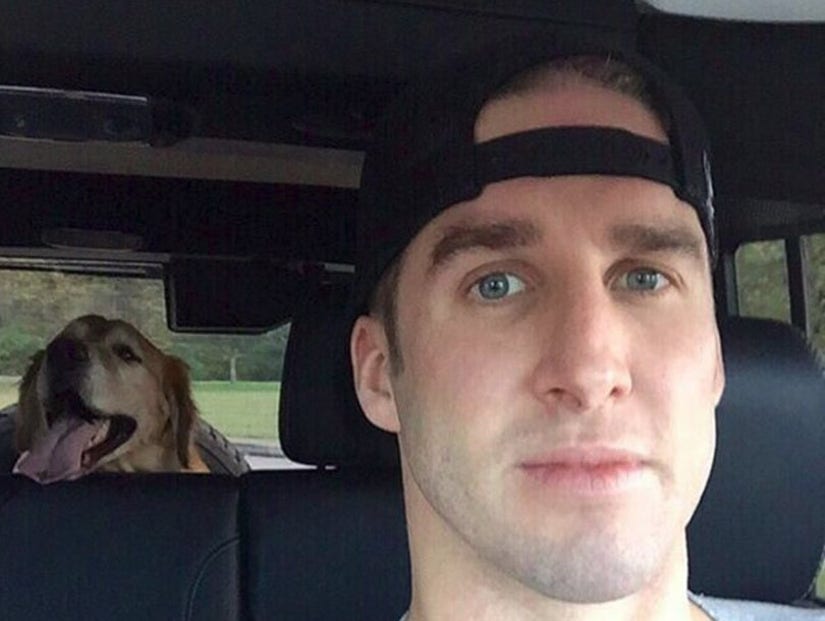 Instagram
Unlike Booth and Viall's rocky history on the show, Booth and future-Bachelor Ben Higgins were great buds on Kaitlyn's season. When asked if Ben was the right pick for "The Bachelor's" next season, Booth didn't hesitate to answer.
"Yeah, 100%. We both feel like Ben is the right guy," he said in support. "He was my best friend on the show, and Kaitlyn is real close to him, too. We were rooting for him and kind of 'politicianed' for him to be the Bachelor, and he's super pumped about that. We can't wait to see who he picks and double date."
However, when it comes to next season, you won't find Kaitlyn and Shawn on their couches watching the drama unfold. "Been there done that," Shawn joked. "We'll maybe watch the first episode, but I don't think we'll plan our week around sitting down and watching 'The Bachelor.'"
While the couple seems to be over their "Bachelor" days, they might find their way back on TV. The two haven't officially decided if they'll show their wedding on ABC, but admit that they aren't against their own reality-show spin-off.
"We're open to that, it just has to be the right fit for us," Booth admitted. "But we have some stuff we're working on coming soon. Our fan base is awesome, and we're just trying to do as much as we can for them."
What do you think? Should the Bachelorette couple have their own reality show?