Kris Jenner got quite the birthday treat at her big bash this weekend -- including a recreation of her now-infamous 30th birthday music video.
Back in 1985, the then-wife of Robert Kardashian made a ridiculous video to celebrate turning the big 3-0, including cameos from people like O.J. Simpson as she sang a song written by her daughters, who also appeared in the clip as very young children.
To mark her 60th, her family recreated the video -- this time, with Kourtney, Kim, Khloe, Kendall and Kylie singing the tune as famous faces flashed up on screening singing "She loves her friends."
Kanye West, Justin Bieber, Cindy Crawford and Scott Disick appear in the video, while Rob Kardashian continues to be MIA.
The best part though: Instead of Kris once again appearing in a bubble bath with champagne at the end of the video, it's Caitlyn Jenner who does it in the new one -- laughing as she shows some serious leg.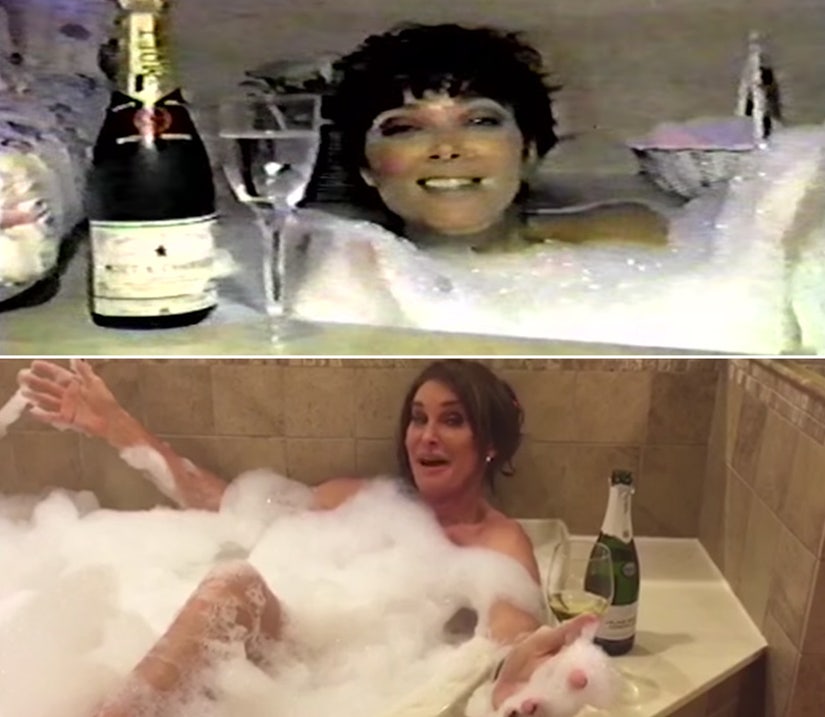 YouTube
After all the drama they've been through in the last year, it's great to see Caitlyn be a part of the celebration, in such epic fashion.
Check out the video above to see both the original clip and the new version. And see more party pics in the gallery!