This week, some mysterious new enemies emerged on "The Walking Dead" -- and, paired with one new casting announcement making headlines last week, this new development could be bad news for our favorite survivors.
Scratch that... this is bad news.
We're going to do a deep dive on this week's episode of the AMC series, as well as bring up a few spoilers from the comics. If you don't want to know what could happen next on the show STOP READING NOW.
The new episode kicked off with Daryl, Sasha and Abraham successfully leading a nasty horde of walkers away from Alexandria ... before getting attacked by a gang of unknown assailants. Though the murderous mystery men took out the tires on Sasha and Abraham's vehicle, they weren't successful in killing its passengers -- who came out, guns a blazin', to finish them off.
Daryl kept driving away on his bike, as another vehicle full of attackers trailed behind.
He got away, but not before he was ambushed by a trio of other survivors in the woods. This new group -- made up of an unnamed brunette, a blonde Justin Bieber look-alike named Tina and another man -- thought Daryl was after them for stealing supplies from their community.
You see, these three had just escaped from another safe zone, after having some serious problems with the way things were run there.
"It was as good a place as any. As things got harder, people got harder. Human nature kicked it and it became a truly unique sh*tshow," the man later explained to Daryl, after realizing he wasn't looking for them. "People will trade anything for safety, for knowing that they're safe," added the brunette.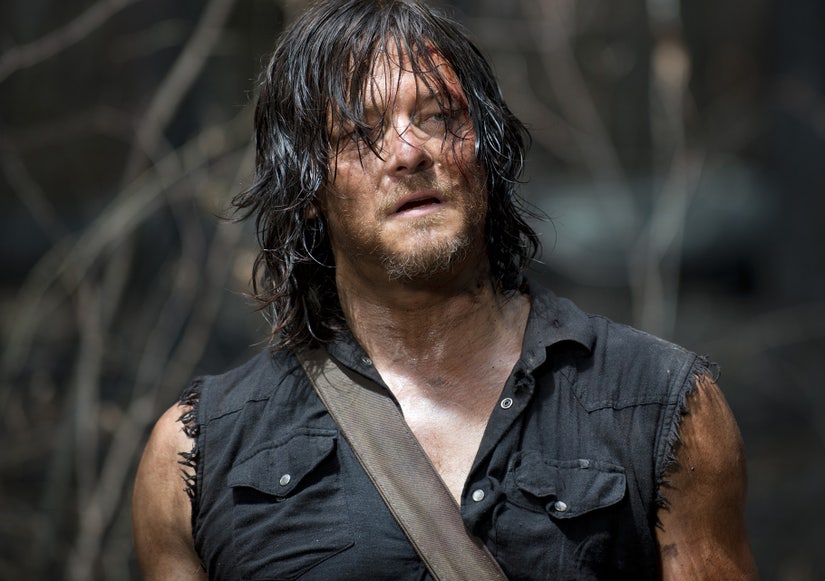 AMC
At this point, it's very clear that we're dealing with The Saviors from The Hilltop in the source comics.
The Saviors are a group of brutes who intimidate those in nearby communities into paying for their "protection," in exchange for money, food, trade and/or sex. It's all out extortion and often leads to violence. Their leader is a charismatic psychopath named Negan, a role which was just filled by Jeffrey Dean Morgan last week. While he hasn't popped up on the show just yet, his appearance leads to the death of one very popular character in the comics.
"You're gonna return what you took, you're gonna pay for the gas it took to get out here ... it's over," one of the Saviors -- a faceless man named Wade -- shouts at the three escapees after tracking them down in the woods. "You broke the rules!"
"Your rules are bullsh*t!" the brunette screams back, before Daryl helps them all escape.
The Bieber girl, Tina, eventually gets bitten by a walker and dies. Daryl, who is beginning to trust the surviving duo, asks the man the three questions they ask everyone who could potentially join their group.
How many walkers you kill? A lot, couple dozen at least.
Why? Because if I did, there'd be no going back No going back to how things were.
That was enough for Daryl, as he told them about a "place where people are still like they were." After learning Dixon had no backup in the immediate vicinity, the man pulled a gun on him, had him hand over his crossbow and stole his motorcycle. Daryl without a crossbow is just not right.
"I'm sorry," the woman said. "You're gonna be," Dixon replied.
Thankfully, they left him alive and he soon found another vehicle, reunited with Sasha and Abraham and headed back towards Alexandria.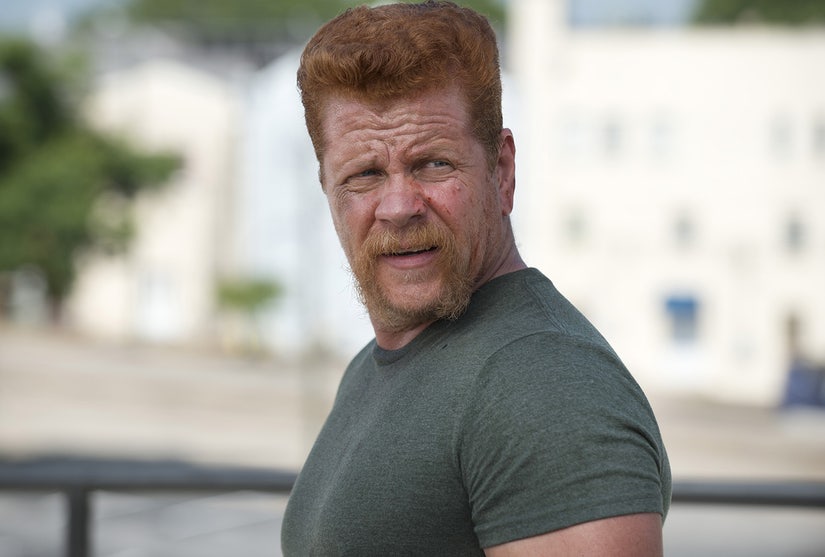 AMC
Speaking of Sasha and Abraham, they spent most of the episode holed up inside an auto insurance office, leaving just enough clues for Daryl to find them with his expert tracking skills. The ginger muscleman found himself a military uniform, a bazooka and some cigars.
He also puts the moves on Sasha, telling her he likes the way she "calls bullsh*t" and hopes he can "get to know [her] a whole lot better." "What makes you think I want that?" she asks. "A man can tell."
What about Rosita?!? Where do you see this pairing going in the future?
As the episode ended, we hear Daryl use his walkie-talkie, trying to check in with Rick. "Help," a man replies. Was that someone at Alexandria or was he was picking up a signal from somewhere else nearby? Hopefully, we'll find out next week.
One thing's for sure: It's not Glenn. "It's not Glenn. But it's probably somebody at Alexandria with all we know that's happening there," Norman Reedus confirmed to EW.
Speaking of Glenn, we'll leave you with this: Do you think these Saviors may have saved him from becoming a zombie buffet? That's what we're putting our money on.