Bella Thorne's played a mean girl on screen ... but, in real life, she's actually trying her hardest to avoid one!
The former child actress throws some major shade at another female star in the latest issue of Seventeen, leaving us playing a guessing game as she declines to reveal who she's actually talking about.
"I have a mean girl. She's in the business, and she's very, very mean," she tells the mag. "I stay away from her at all costs. I never say hello to her. Her siblings are not mean like she is. It's just her. One of the reasons I don't like her is because she's been a billionaire since she was very little, and she's never had to work for anything in her life."
Keeping in mind that Bella's only 18, who could she be talking about?
Kylie or Kendall Jenner seem like the obvious choice, as the entire Kardashian family is constantly criticized for being famous for nothing -- but it seems like Bella and Kylie are, or at least were, good friends.
Other potential options: Willow Smith, Miley Cyrus (or younger sister Noah), the Baldwin girls, the Hadids ... the list goes on.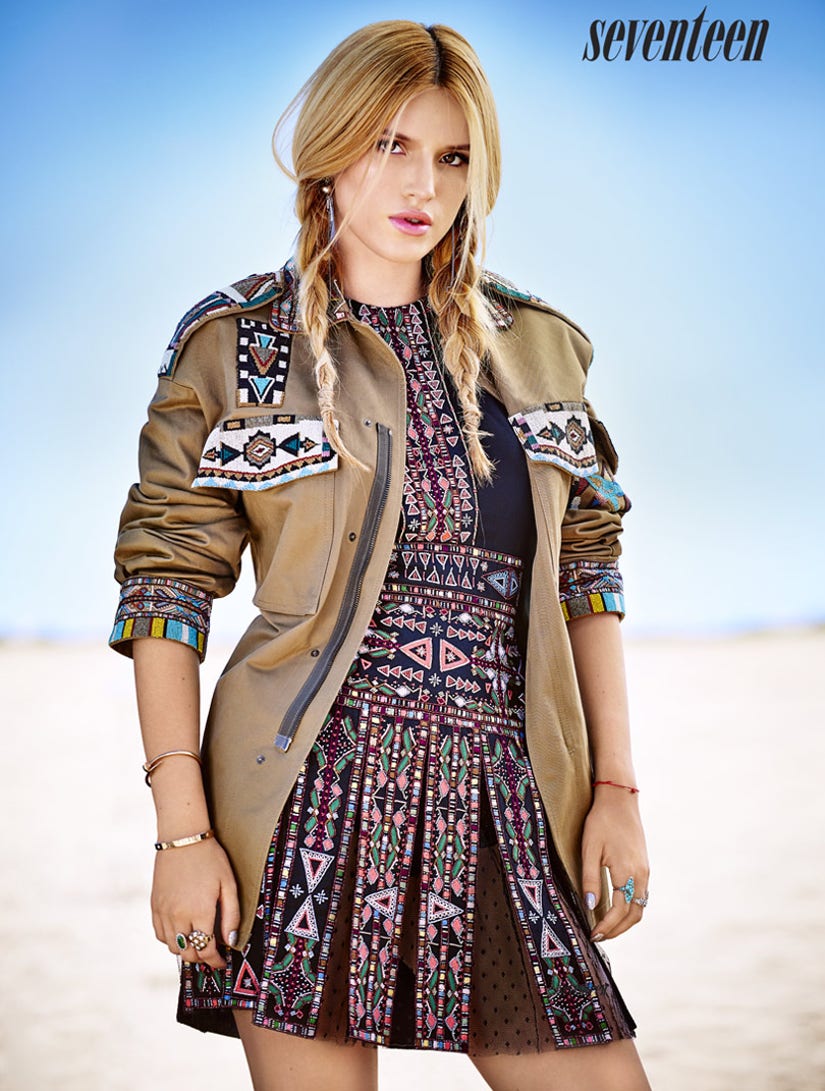 Eric Ray Davidson/Seventeen
Thorne, who's dating 23-year-old actor Gregg Sulkin, also opens up about her dating history in the December issue.
"An ex of mine and I knew each other's phone passwords, and he was constantly going through my phone," she reveals. "I learned not to do that because anything can be misread. Gregg has my password, but he doesn't go through my phone. The ex and I also had a 'Don't talk to the opposite sex' rule, so if a guy I was working with wrote me, it would be a big problem."
The "DUFF" star later reveals the emotional reason she doesn't have her driver's license yet.
"I don't have my permit either. I have a fear of driving. My father died in motorcycle accident. I'm not mature enough to accept the responsibility of perhaps taking someone else's life," she adds.
Seventeen's December 2015/January 2016 issue hits newsstands November 24.