Amber Rose is the latest to flash her derriere for the publication, as part of the mag's Fandemonium issue. Sporting a collection of costumes, wigs and extreme makeup, the model was completely transformed for her photo shoot though, as she channels feminist icons from Rosie the Riveter to Gloria Steinem and, yes, even Susan B. Anthony (bottom).
She's also seen donning a ski mask and skimpy one-piece for a shot as a member of the Russian group Pussy Riot (above).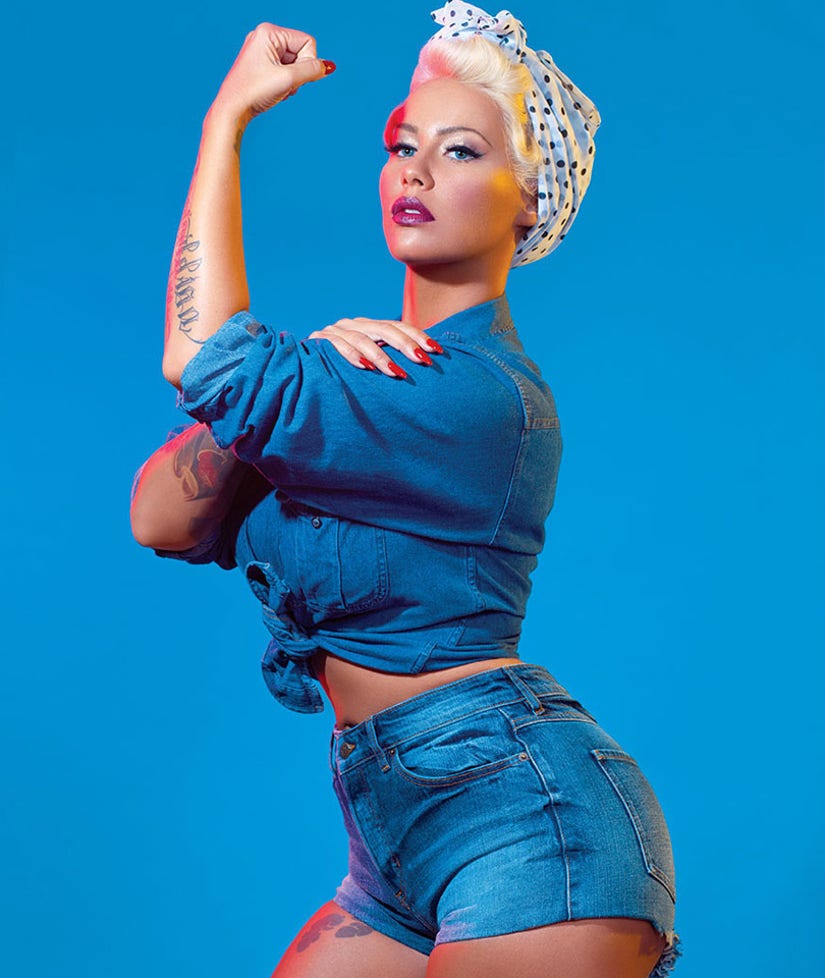 Charlotte Rutherford
In the accompanying article, the 32-year-old model reveals she started to embrace her feminist side after her split from Wiz Khalifa.
""I would look on [Wiz's] Instagram and he would have pictures of all these women all over him ... and then I would post a picture of me and my son. And people would be like, 'Does your son know that his mother's a whore?'" she tells the mag. "People are like, 'Wiz is out f--king mad bad bitches and you're at home crying over him because he's the best thing that f--king ever happened to you and now you're just a fat, bald-headed single mother and no one will ever love you.' So yeah, I guess months of seeing s--t like that, I was just like, 'I can't live like this. There's something wrong.'"
She organized a Slut Walk earlier this year, in an attempt to stop sexual violence, victim blaming, derogatory labels and gender inequality.
"Like, all of us as women, let's just stick together and look out for each other. I was really glad that my Slut Walk was extremely diverse," she says of the event. "There were all types of women from all walks of life there ... That would be the main thing for me... really just try to take the racism out of feminism for our generation."
We gotta say, we're loving these photos from the shoot, even if she does look a bit like Christina Aguilera in her Rosie getup.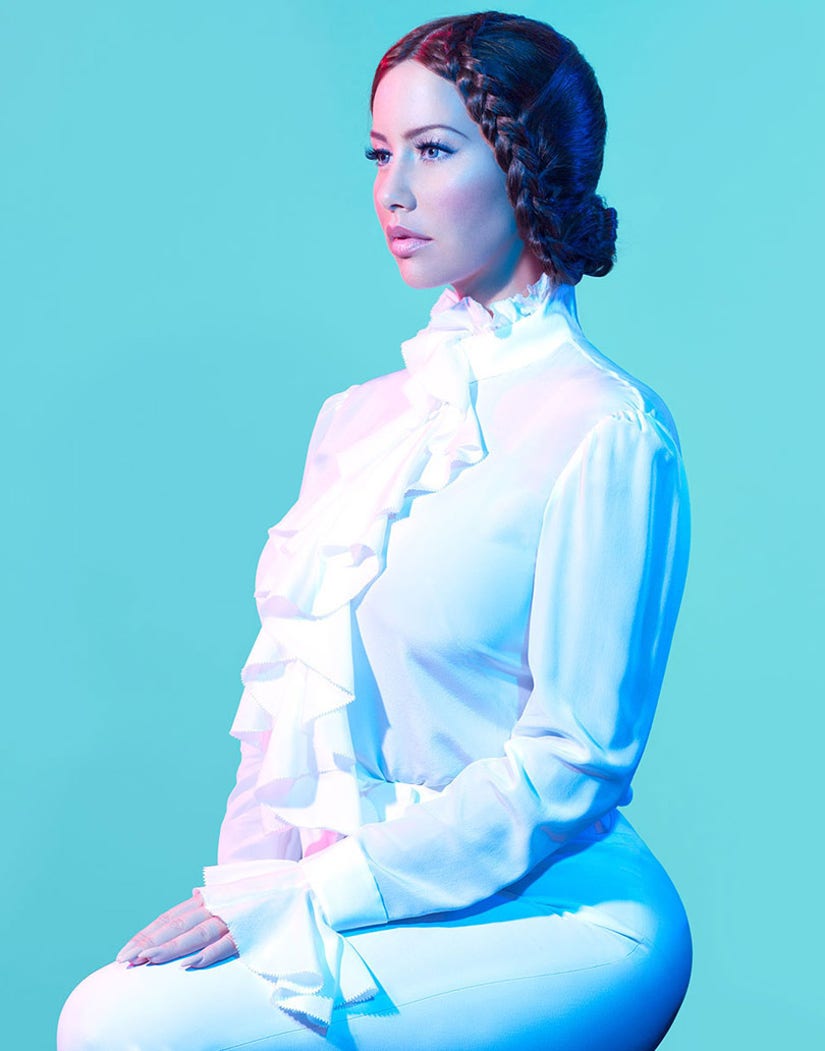 Charlotte Rutherford