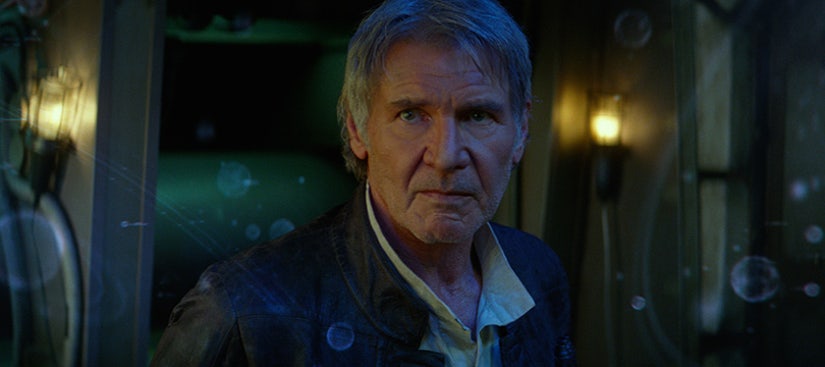 Lucasfilm
It's been 32 long years since "Star Wars: Return of the Jedi." 32 years packed with "Star Wars" comic books, merchandising, theme park rides, cartoons and, yes, those prequels -- but this is the moment fans have actually been waiting for: The return of Han Solo, Princess Leia and Luke Skywalker.
"Star Wars: The Force Awakens" marks the return of those characters and the actors who made them famous, Harrison Ford, Carrie Fisher and Mark Hamill, and with that comes huge pressure. While it's absolutely impossible to live up to the insanely high expectations set for this film by the fans and critics alike, TFA is definitely a return to what made the original trilogy special and more than makes up for George Lucas' Episodes I-III.
Without revealing too much, the new chapter revolves around the search for Luke, who has "vanished." Newcomers Rey (Daisy Ridley), Finn (John Boyega) and Poe Dameron (Oscar Isaac) are tasked with protecting a droid, the lovable BB-8, who may hold the secret to his location ... and come across Han and General Leia along their journey. Standing in their way is the Empire-inspired First Order, led by Kylo Ren (Adam Driver), a Darth Vader super-fan with an intriguing past who's on a mission to wipe out the last remaining Jedi.
And yes, there's a lot to like here.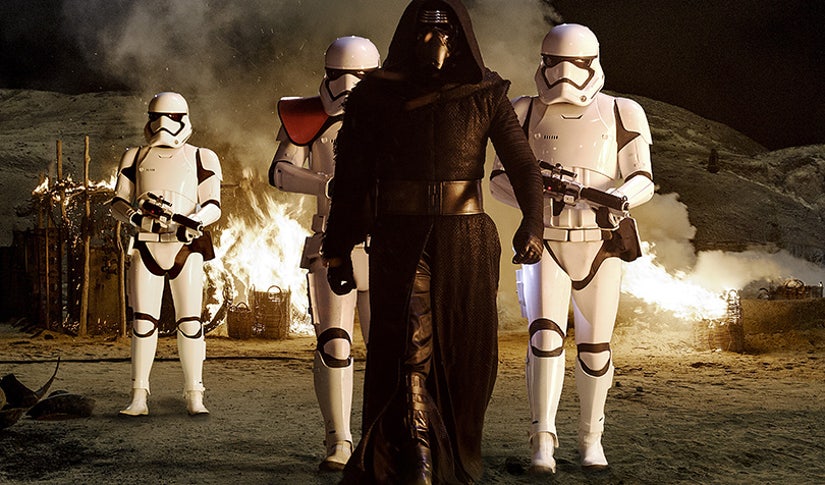 Lucasfilm
It's a blast seeing our returning cast members in this universe again -- and they all look like they're really happy to be back, most of all Ford. His gruff smuggler is the real link here between the franchise's past and future -- and Harrison really delivers. As the movie rolls on, we learn more and more about what our original trio has been up to over the last three decades, while still leaving more to explore in future installments. The new additions to the cast all work really well together too. It's exciting to see this new dynamic come into play, as Rey, Finn and Poe really come into their own. Ridley is especially engaging to watch as the heroine we need right now, as is Driver as the new baddie in black. On the droid side, BB-8 is an absolute delight -- and will easily become one of the most sought after toys ever.
The sets and set pieces are wondrous, working better than anything in Lucas' prequels -- and, with the exception of a few creatures (more on that later), the CGI here is seamless. This world has a real lived-in feeling to it, something certainly lacking from shiny facades and high-tech gadgetry of I-III. And the lightsabers, they've never been better. Watching this flick, you get the feeling that this is the way they were always meant to look.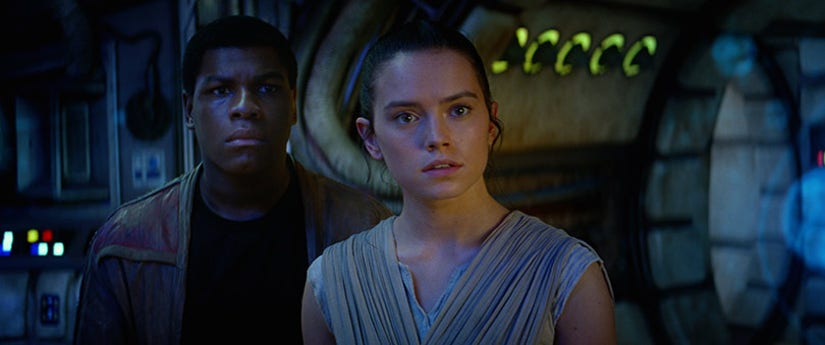 Lucasfilm
The script is snappy and may be the most intentionally funny film in the franchise.
Then there's that last shot. It will leave EVERYONE wishing Episode VIII was coming out sooner than May 26, 2017.
Of course, the movie isn't perfect... how could it be? It borrows a little too heavily from "A New Hope," the CG of Supreme Leader Snoke (Andy Serkis) doesn't blend as well as the other digital creations and there's not nearly as much Captain Phasma (Gwendoline Christie) or Poe as we would have liked.
None of that will stop fans from showing up in droves for one of the biggest films of all time though. This is an engaging sequel that will leave you feeling exhilarated, at times heartbroken, and instantly excited for what comes next.