Courtney Love took to Instagram on Wednesday to share a rare picture with Frances Bean.
"I'm so blessed to be the mother of the world's most incredible daughter. Kurt this is thinking of you dude," the Hole singer captioned the pic, where she's snuggling up to her daughter. She ended the post with the hastags: "#family #motherdaughter #francesbeancobain."
Even though the mother-daughter duo has had a rocky relationship in the past, it seems they have mended their relationship.
The 51-year-old musician recently shared a touching Christmas tribute to her late ex-husband, Kurt Cobain, on the social media site.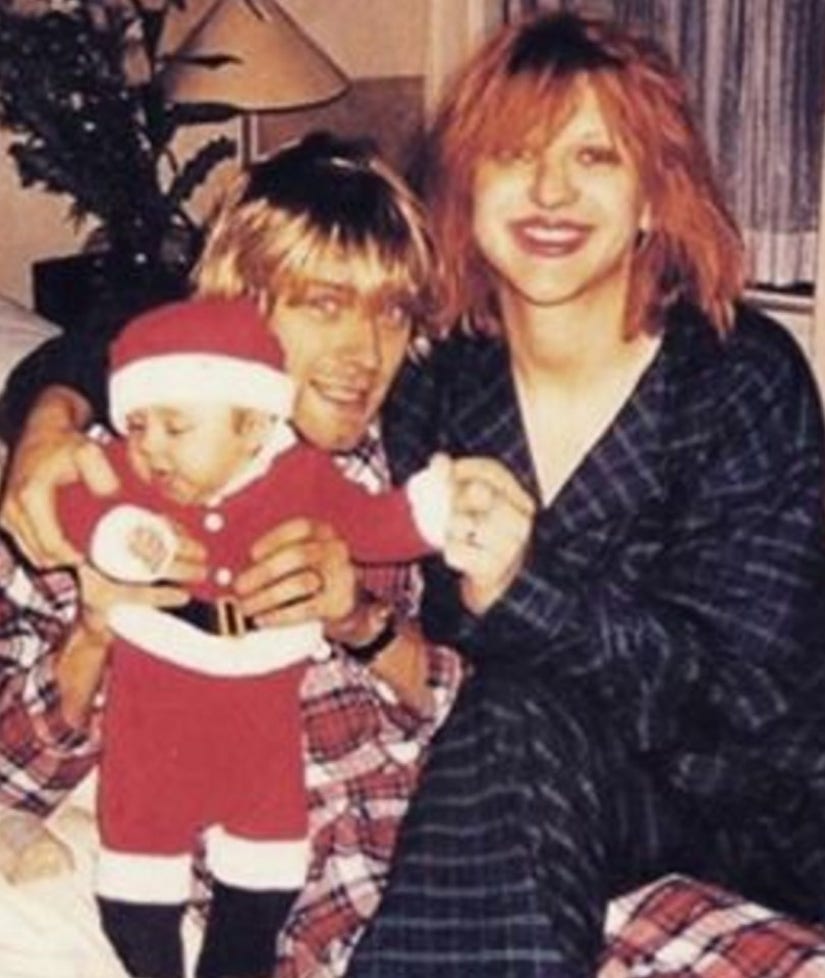 Instagram
"That Christmas moment in everyones lives that you never forget, the one that makes you feel on top of the world, where the greatest gifts are the loved ones you shared that moment with. Well this is mine," she wrote alongside an old snapshot with the Nirvana frontman and her baby girl. "I'm grateful to have ever experienced that moment. Merry Christmas Kurt, the greatest true love I've ever experienced in my life. You gave me the gift that makes life worth living, our incredibly talented, loving, beautiful and gifted daughter Frances Bean Cobain. Merry Christmas Bean, love mom and dad."
"We were best friends," she said. At that age, it was "that punch-drunk love thing, where you've met your soul mate and you're 25 and you're just talking and fighting. There's other kinds of love, and more mature kinds of love, but no. It was like a soul mate-y thing."