We knew the "Lip Sync Battle" between Channing Tatum and his wife, Jenna Dewan-Tatum, would be fierce, but the "Magic Mike" star one-upped her with one epic cameo.
After Dewan-Tatum performed a sexy lapdance for her hubby during her rendition of Ginuwine's "Pony," the actor put his own spin on Beyonce's track, "Run the World (Girls)." The best part? Bey came out as his special guest!
The pop star stole the spotlight as she hit the stage next to Tatum, who was decked out a black bra, knee-high boots and a blonde wig. Meanwhile, Jenna couldn't believe her eyes as the two seamlessly performed the chorographed dance number.
Check out her hilarious reaction!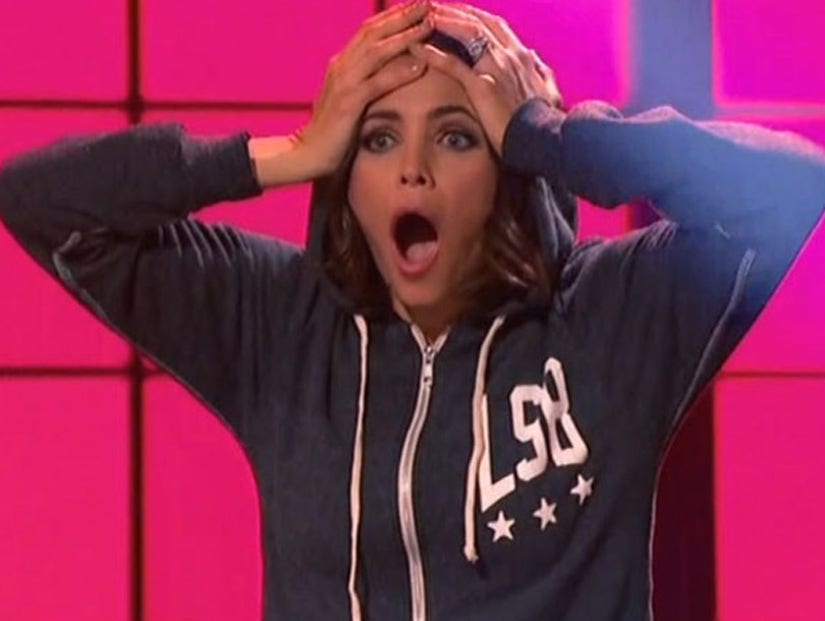 YouTube
"Got to give it up to my go-hard husband. That was epic," the "Supergirl" star tweeted during the live show. "(Buuuuut seriously- I'm sleeping with the belt tonight)."
But Beyonce wasn't the only surprise guest of the night. Jenna invited Paula Abdul to the stage during her performance of "Cold Hearted Snake."
It was quite the battle. And while Jenna out-danced her hubby, the win went to Channing ... because ... Beyonce.