Talk about a fairy godmother!
Taylor Swift spent some quality time with her godson, Leo Thames, and his mama Jaime King over the weekend. The "Wildest Dreams" singer took to Instagram to share a series of sweet snaps from their reunion on his first half birthday.
"Pretty wild that 6 months ago, LT wasn't even born yet and now he chews on my fingers," Swift captioned a pic of herself getting nibbled on by the six-month-old tot.
King also posted a pic with T.Swift and her baby boy, writing, "This one goes in the baby book. Godmother love #LeoThames and @taylorswift."
In another snap the "Hart of Dixie" star shared, Taylor's godson stares into her face.
"What love looks like... LT and TS," she wrote.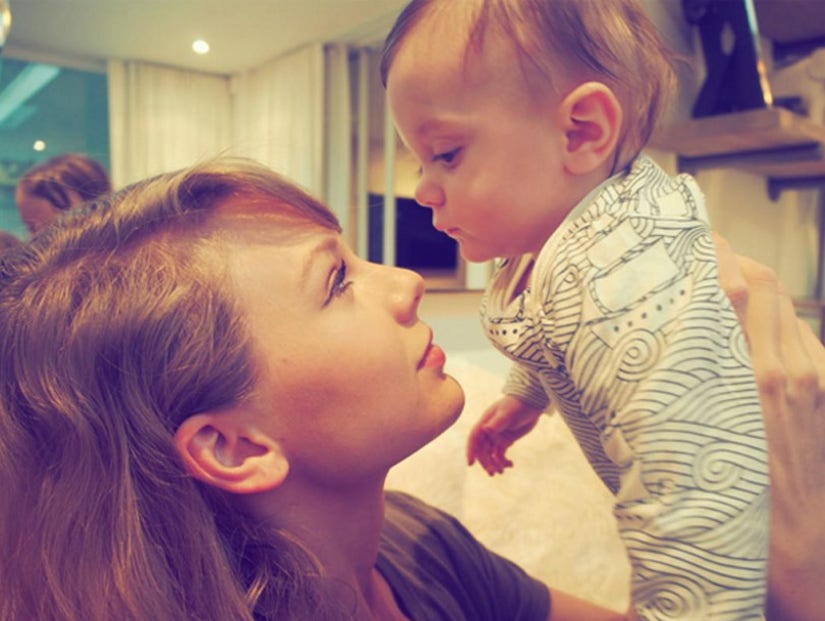 Instagram
King welcomed her second son with husband Kyle Newman last July. They're also parents to 2-year-old son James Knight.
The proud mama-of-two recently explained her decision to name Swift the godmother of Leo. "It wasn't because it was this person and the name. It was really because of her morals and her values, the way that she treats people and how hard-working she is," she told PEOPLE. "That's the kind of person I want to be the guide and the spiritual protector of my child."
For more of today's hottest headlines, check out the video below: