Good genes run in the Johnson family!
Dakota Johnson hit the red carpet with mom Melanie Griffith, dad Don Johnson and half-brother, Jesse Johnson, at the New York City premiere of her movie, "How to Be Single," on Wednesday.
The actress, 26, looked stunning in a embellished Saint Laurent dress as she posed for pictures with her family.
Her proud parents couldn't help but gush about Dakota's performance. "She comes on screen and there's a breathless hush that comes over the audience," Griffith wrote on Instagram. "She is magnificent! Go see 'How to be Single.'"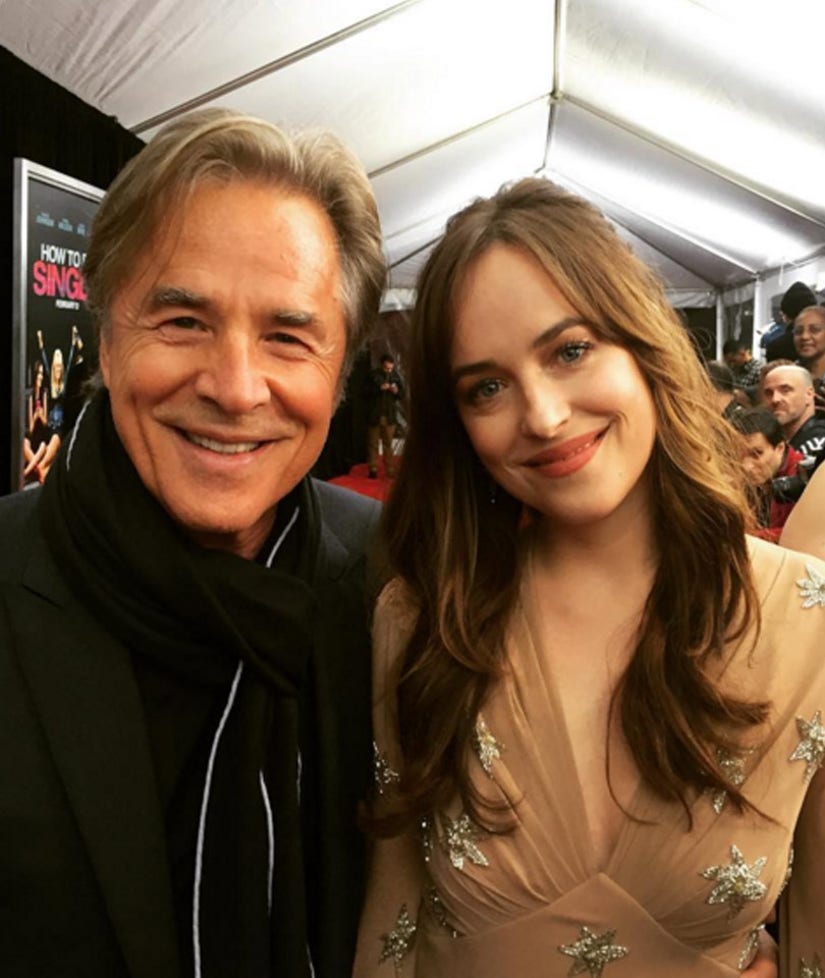 Instagram
The Hollywood veteran also posted a sweet pic of her daughter and her dad, writing, "@donjohnson and @dakotajohnson at her premiere of How to be Single.... She's amazing! The movie is so funny, you laugh, you cry! Don is a #veryprouddaddy and I am a very #proudmama."
Johnson was also joined by her costars Alison Brie, Rebel Wilson and Leslie Mann.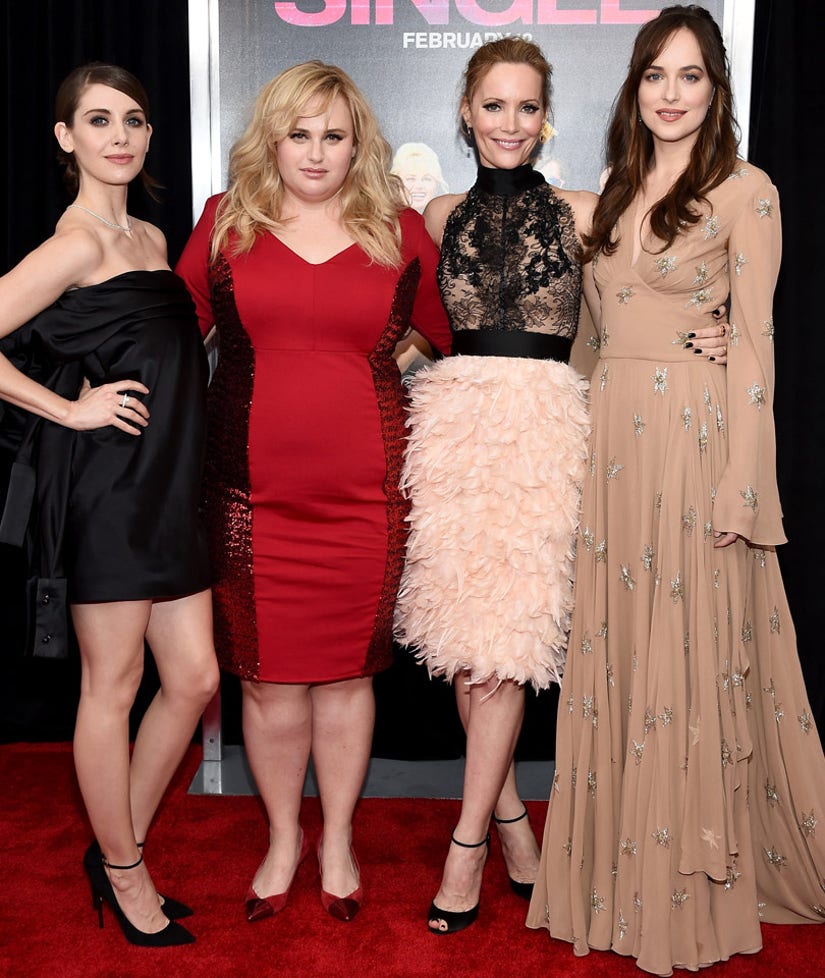 Getty
These ladies have been creating a ton of buzz for their flick on their press tour, including one hilarious moment with a hot male reporter.
Dakota and Leslie started hitting on WSVN Miami reporter Chris Van Vliet, bombarding him with compliments like, "Are you single? You're handsome" and "You look like you have really big muscles."
The women also got the guy to perform a bit of a striptease, as he unbuttoned his shirt about halfway down his chest while trying out some embarrassing pickup lines. Check out the amazingly awkward exchange below!
"How to be Single" hits theaters February 12.