The Denver Broncos aren't the only ones who are celebrating today -- Elle King got engaged over Super Bowl weekend!
The "Ex's & Oh's" singer, who is the daughter of actor Rob Schneider and model London King, just announced plans to marry her longtime boyfriend, Fergie.
The Grammy nominee posted a picture with her new fiance on Instagram, writing, "Fergie asked me to marry him on a sailboat under the Golden Gate Bridge. I said yes."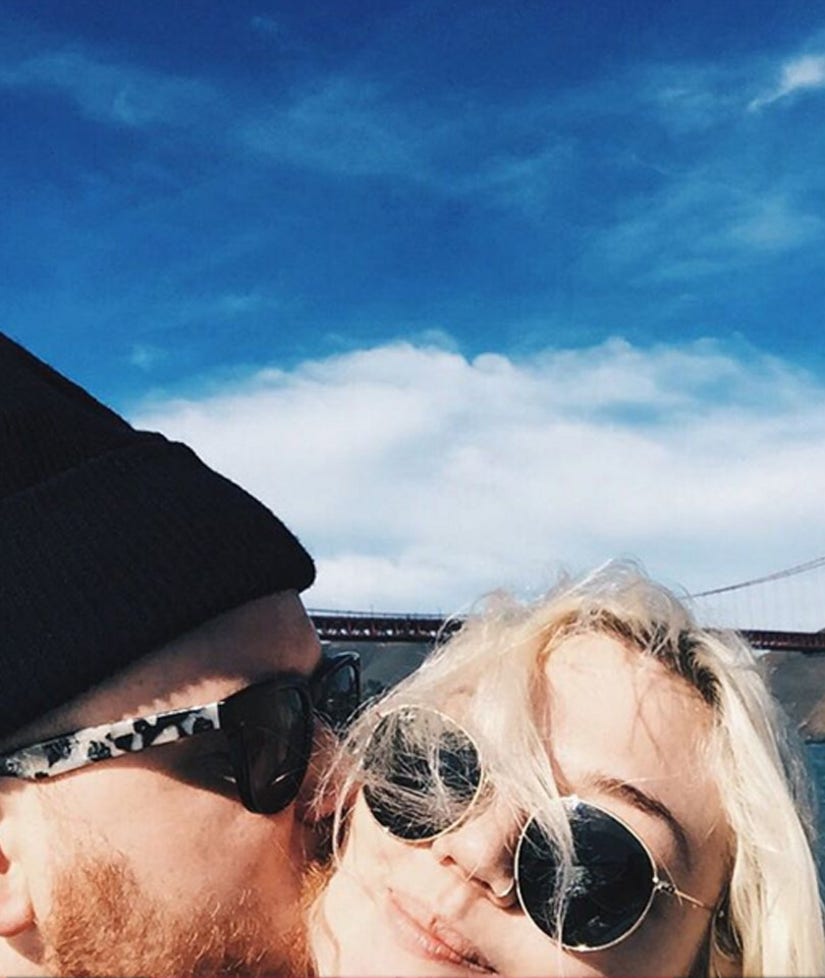 Instagram
Fergie also shared a photo from big moment with the caption: "I asked this girl to marry me today underneath the golden great bridge. Guess what? She said yes."
We can't wait to see these two say "I Do!"
King has an exciting month ahead. She's up for two Grammy awards at next week's show.
She was shocked to hear that she was nominated this year. "I saw my name, and then my manager called and we started jumping up and down. My tour manager came and screamed," she told Billboard. "I'm pretty sure we woke up all of the Hilton. We popped some champagne. I stared at the ceiling for about an hour and a half in shock, and now I'm pacing back and forth with excitement."
For more of today's hottest headlines, check out the video below: