Ashley Graham just made history.
The Size 16 model looks beautiful on one of three covers of Sports Illustrated Swimsuit Issue, a feat she shares with Ronda Rousey and Hailey Clauson. But it's Graham's inclusion that shatters expectations for a magazine which usually features stick-thin stunners with ample cleavage.
"I thought Sports Illustrated was taking a risk by putting a girl my size in the pages," Graham tells PEOPLE. "But putting me on the cover? They aren't just breaking barriers; they are the standard now. This is beyond epic."
"She's a champion for all women. There's no denying that Ashley Graham brings something different to the table," the magazine's editor MJ Day adds. "It's exciting to meet someone who can totally handle this moment, take it, and amplify it, all because of who she is and how she celebrates herself."
"MJ came over to me and she had tears in her eyes and she said, 'This is going to make history'," Graham continues. "And in that moment, I knew that I wasn't just there as a favor, I wasn't there just like 'Oh let's put the big girl in.' I was there because I was supposed to be there."
She's hoping this landmark cover will be an inspiration to younger women who aren't comfortable with their physiques, letting them know it's O.K. to be different.
"Girls who are insecure about their bodies, girls who feel fat, girls who have cellulite, girls who have stretch marks on their body — those are all the things that I had as a kid and I never had a woman like me growing up to look at," Graham says. "I had my mother and that's one thing, but to have somebody who has cellulite, who has things that jiggle, who has back fat and talk about how you can be an overcomer and not let society take you down for all of that. That's real."
When it comes to Rousey's cover, the MMA fighter looks gorgeous in nothing but body paint!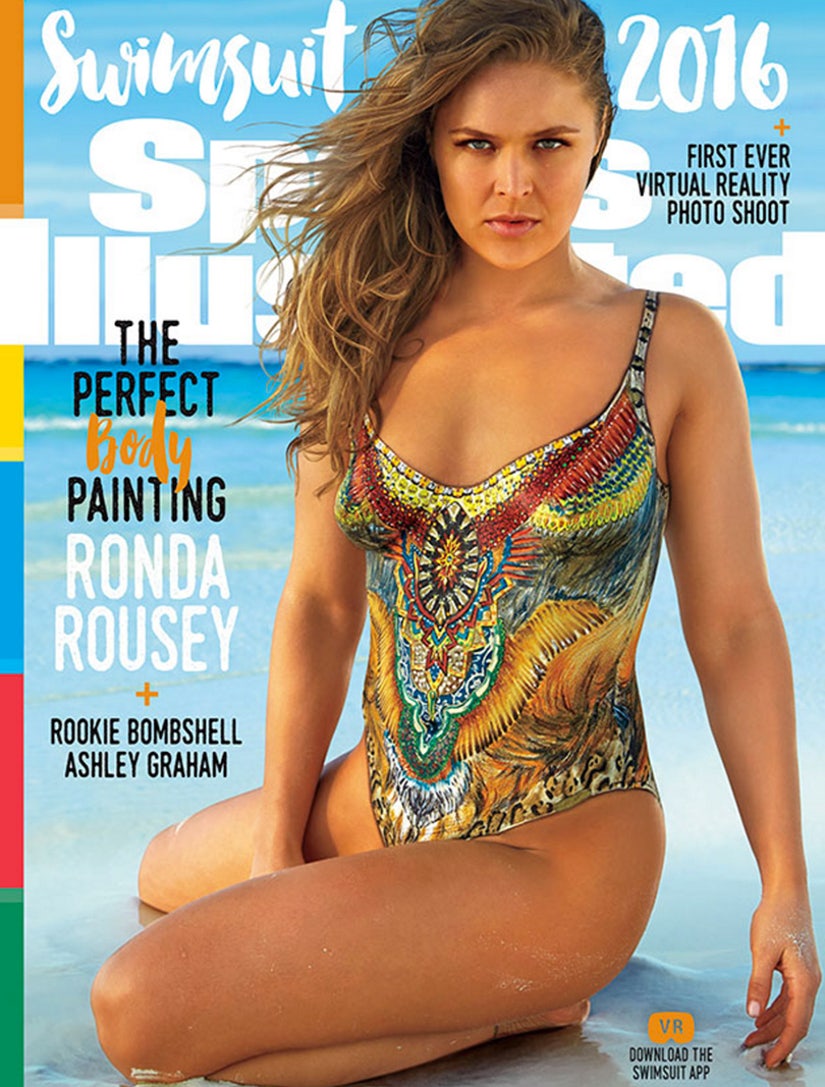 Sports Illustrated
As for Hailey, hers is definitely the more traditional SI cover: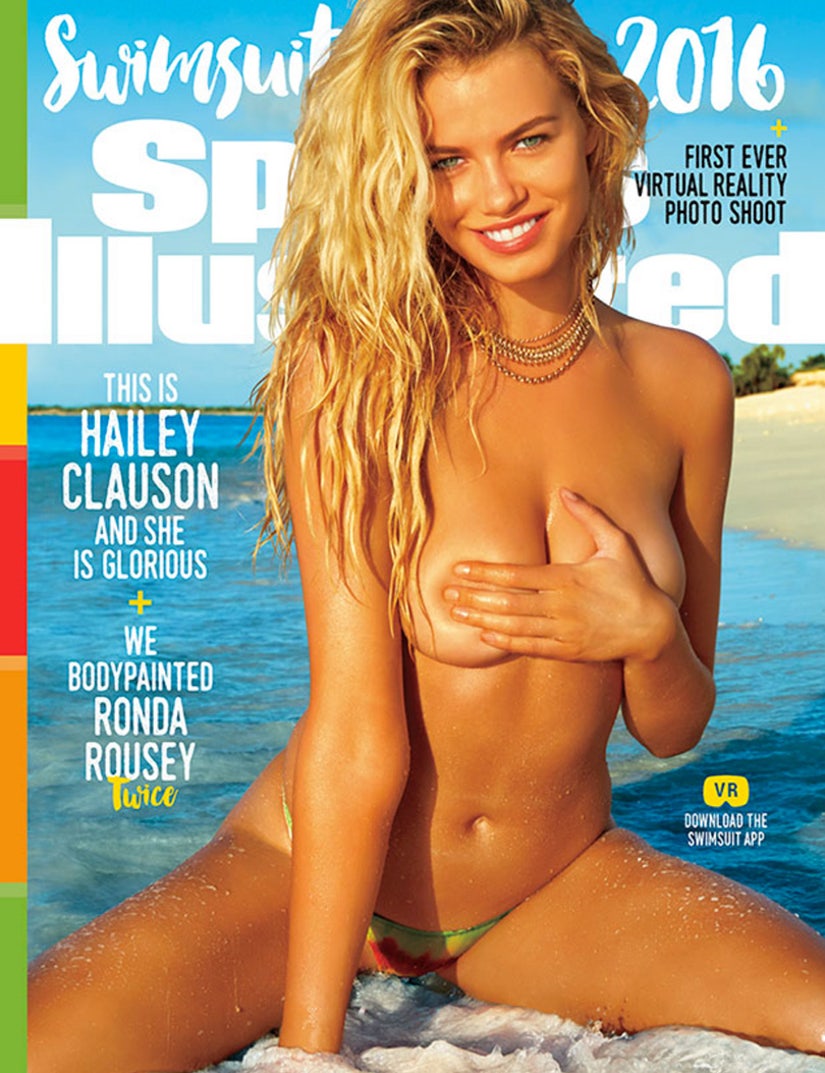 Sports Illustrated
What do you think of the three magazines? Sound off below!
The issue hits newsstands February 15.