Patrick Dempsey gets better with age!
The actor hit the beach in St. Barths over the weekend with his estranged wife Jillian Dempsey and their three children.
The "Grey's Anatomy" alum looked toned and tanned as he dipped in the water while rocking blue swim trunks. Clearly, Derek Shepherd has stayed in shape since leaving the show last year.
Though Patrick and Jillian announced they were separating last January, it looks like the former exes are back together and stronger than ever these days.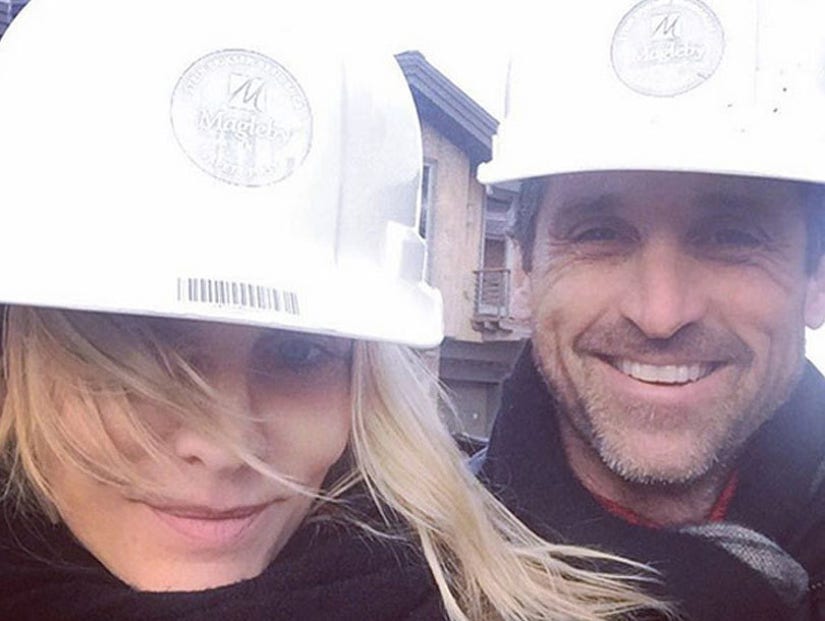 Instagram
Jillian shared a shot of her and the "Bridget Jones's Baby" star rocking hard hats with big smiles on their faces just last month, to wish the 50-year-old actor happy birthday. "Happy 5 '0'!!! @patrickdempsey xxx," the makeup artist captioned the sweet snapshot.
It's great to see that these two have been able to work things out -- what do you think about Dempsey's ridiculous beach bod? Sound off below and check out the gallery above to see more sexy stars!
For more of today's hottest headlines, watch the video below: