Kaley Cuoco can't wait to fall in love again!
The "Big Bang Theory" star covers the April issue of Cosmopolitan, where she opens up about her divorce from Ryan Sweeting, reveals if she's rekindled a romance with her costar and ex Johnny Galecki and shares her thoughts on feminism.
Kaley and the tennis player split in September, and though their divorce has not been easy, she's not jaded when it comes to finding love again.
"[What happened] changes the way I look at marriage, and that makes me sad," she tells the mag. "It does not change the way that I look at love. I cannot wait to be in love again. I don't feel like I am ready yet… which is so different for me. I dive into everything."
"I thought I'd have a baby by now!" she confesses. "You see your life going one way, and then it's the direct opposite way. I'm waking up going, Oh my god, my life just flipped upside down."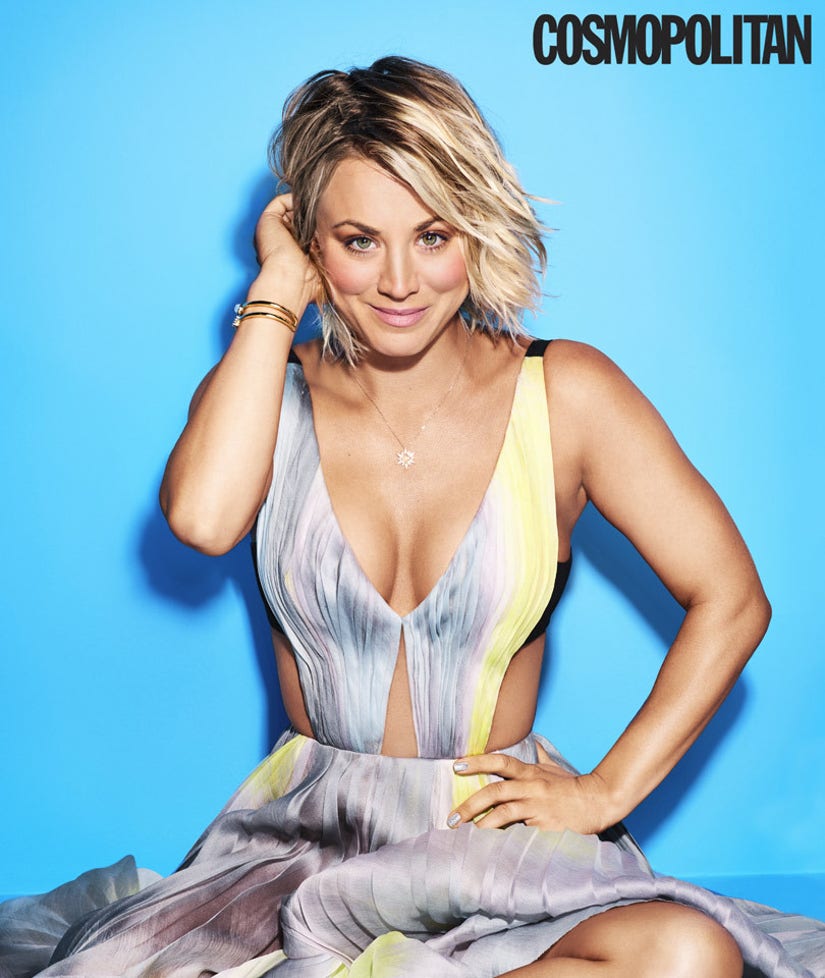 Eric Ray Davidson/Cosmopolitan
While she's only been single a few months, the 30-year-old's already been linked to a few stars, including former beau Galecki.
"Johnny and I are very close now, but the worst part about that is I don't want stories like that, especially during this divorce, to hurt my ex," she candidly confesses. "We have nods with each other. Johnny and I do this thing like a nod that says, 'I got you. I get it.'"
So ... are they or aren't they? That's all she's giving us for now.
Kaley also sets the record straight about her views on feminism, telling the mag she is very much involved in the struggle for women's equal rights.
"Of course I'm a f**king feminist," she declares. "Look at me. I bleed feminism. I get equal pay to my male costars on a big show, I have my own home, I'm as independent as you could possibly be."
What do you think about the blonde beauty's candid comments? Sound off below and check out the gallery above to see more sexy stars!