Taylor Swift and Calvin Harris celebrated their one-year anniversary on Sunday -- and the DJ marked the big milestone by gifting his girlfriend a special gift.
The "Into the Woods" singer took to Instagram to show off her new gold heart-shaped locket, which is engraved with the date "3-6-2015."
"3.6.15 One year down!" she captioned the sweet snapshot of her new bauble.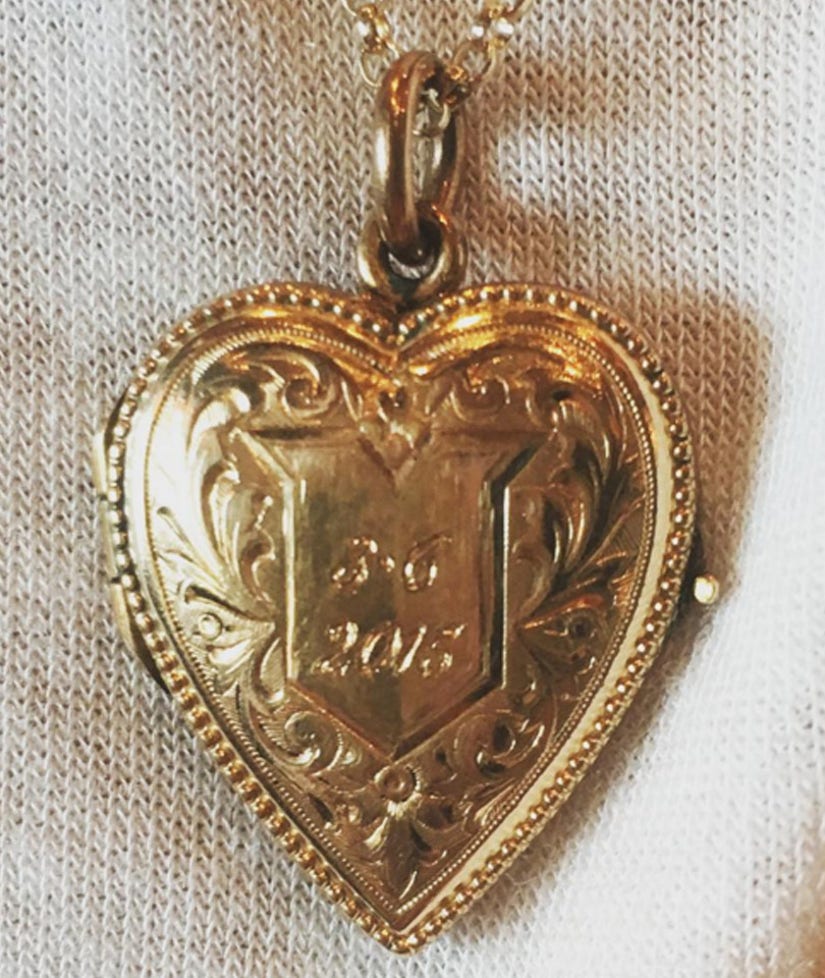 Instagram
The lovebirds also shared a sweet treat to celebrate their day -- a handmade chocolate cake with "1 Year" written in white icing across the top.
Harris even took to Snapchat to give fans a behind-the-scenes look at their private party, and Taylor looked happier than ever as she smiled for the camera.
The notoriously-private pair rarely posts videos or photos together -- so this was a treat!
The British hunk recently opened up about his relationship with Swift, telling KISS FM UK's Breakfast show that it is "going absolutely fantastic."
"It's interesting, because obviously there's different things written about it every day and even if we don't do anything publicly for a while, someone will make something up," he explained at the time.
Despite all of the buzz over the pair's relationship status, Harris said the good outweighs the bad. "For me, it could be a lot worse, and I'd still be like insanely happy with her," he admitted. "So, I'm good with it."
He also talked about why his girlfriend is so special. "It's boxes I didn't even know existed, she ticks," he told HITS Radio. "It's really ridiculous... She's generally an incredible cook and human being."
Looks like these two are in it for the long haul!
For more of today's hottest headlines, check out the video below: