Gwyneth Paltrow enlisted her famous friends to help her celebrate the launch of her Goop by Juice Beauty skincare line.
Reese Witherspoon, Cameron Diaz, Drew Barrymore, Nicole Richie, Rachel Zoe and more A-list pals were invited to actress' pad on Sunday for a special lunch -- and the party-goers took to Instagram to take fans inside the special soiree.
"Thank you @drewbarrymore @jal14 @camerondiaz @nicolerichie @rachelzoe for celebrating #goodcleangoop," Paltrow captioned the group shot above. "The love is deep @goop."
Witherspoon shared her own snap with the host, writing, "What a fun lunch with some of my favorite people @gwynethpaltrow! Good, clean beauty products made with so much love & care. Gotta love that! #goodcleangoop."
Zoe also joined in on the social media fun, posting a picture of herself getting a big smooch from Richie. "So much love today with my @nicolerichie honoring the unstoppable @gwynethpaltrow for her latest achievement," she wrote.
"So much fun celebrating #goodcleangoop surrounded by beautiful and talented ladies...#GPistherealdeal #workingmoms #wecandoitall #friendssupportfriends," she added in a repost of Paltrow's main group photo.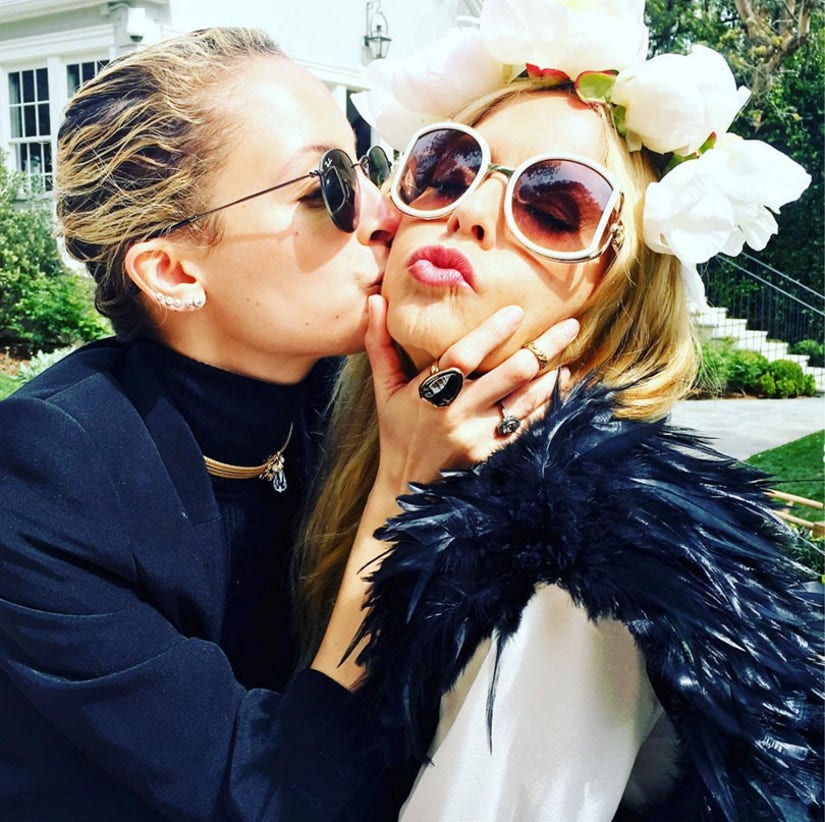 Instagram
Paltrow calls her new beauty line a "natural extension" for the Goop brand.
"This is body food," she recently told Vogue when describing the new products. "We absorb 60 to 80 percent of what we put on our skin so the idea that you're exercising and trying to eat well and then slathering yourself with chemicals, parabens, and silicones—it's not great."
The best part? The products are even edible!
To learn more, check them out on her Goop website.
For more of today's hottest headlines, check out the video below: