Hilaria Baldwin makes pregnancy look sexy!
The wife of Alec Baldwin, who's expecting the couple's third child together, put her bare baby bump on full display in nothing but lace lingerie.
In the Instagram pic, the mama-to-be is glowing as she shows off her growing belly from the side.
"And we begin the journey again! #BaldwinBabyBump3 I posted belly photos every two weeks when I was pregnant with Rafa," she captioned the revealing selfie. "I didn't have the guts to do it the first time around with Carmen. The purpose? To show that we don't need to be ashamed or hide the pregnant figure."
The 32-year-old yoga instructor, who is also mom to daughter Carmen, 2, and son Rafael, 8 months, wants her fans to follow suit by posting their own belly photos.
"These are common emotions in our society that elevates a thin body above all else. Being my third baby in three years, I am a true believer that our bodies are amazing, and we should celebrate them, rather than feel embarrassed and hide until the baby weight is entirely gone," she continued. "For both women and men: we create life...so let's honor how we make these miracles. Every pregnancy is different, so we shall see what happens this time around, ready to take the journey with me? Deep breath, pressing 'share'..."
Hilaria and Alec announced that they were adding to their brood last week.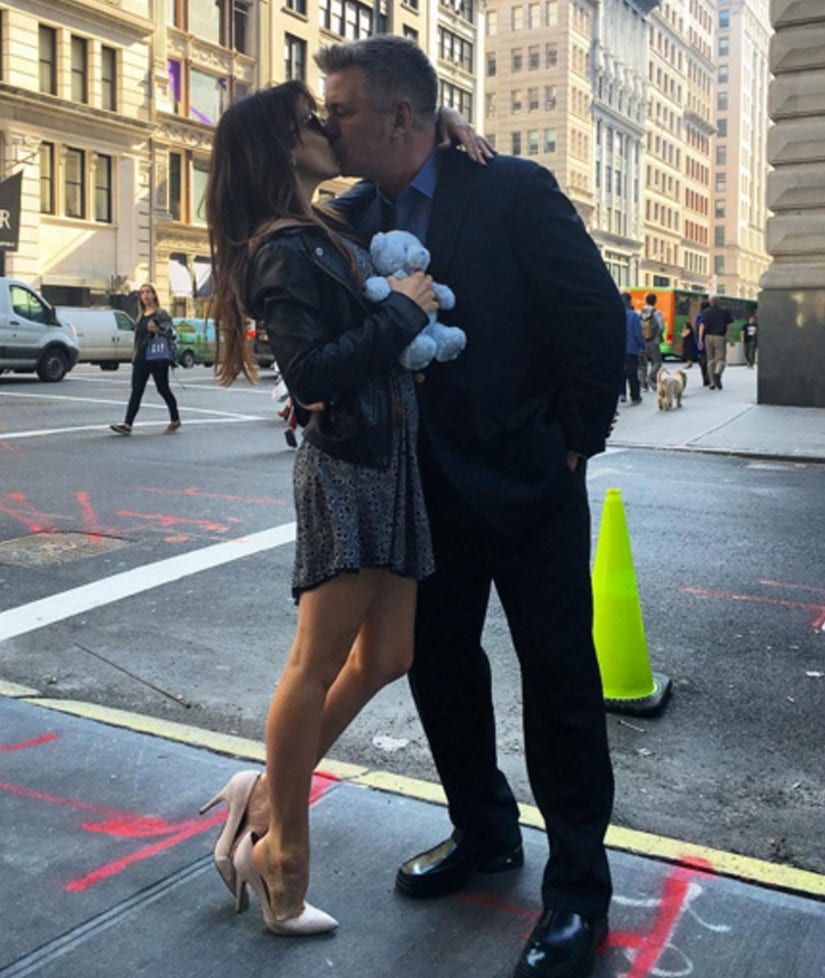 Instagram
"Ireland, Carmen, Rafael, Alec, and I are excited to share with you that we are going to have another addition to our family," she captioned a shot of Alec kissing her on the streets of New York City. "A little boy coming this fall #366daysoflivingclearly #HilariaLCM."
This will be the fourth child for the actor, who also has daughter Ireland, 20, with ex-wife, Kim Basinger.
Congrats to the growing Baldwin family!