Nicki Minaj and Meek Mill have been sparking engagement rumors for months, after the "Truffle Butter" rapper posted an Instagram pic wearing a diamond sparkler on that finger.
She never actually admitted that the couple is getting hitched, but now, she's finally opening up about her relationship status.
"I'm not engaged yet.… He said that my third ring would be my engagement ring," she says in the April issue of NYLON. "But sometimes he calls me his fiancée, and I'm always trying to stop him, like, 'Nope! I ain't got that third ring yet!'"
"We're just taking it one step at a time," she tells the mag. "And, you know, if that happens, if I get married, then I'll have a child, and that'll be fun, because I can't wait to hold my baby."
Even though Nicki is still waiting for that third ring, she insists that Meek is The One. "When he and I were just friends, he would always say, 'You remind me of my mother, and I like that because you're like a dude. You're tough like a guy and you talk like a dude.' So, I always got the sense that me being tough and bossy was a turn-on for him. And it's important for me to keep my voice. Being in a relationship shouldn't mean that you lose your voice," she explains. "Being in a relationship should mean that you've met a secure-enough man to allow you, in a sense, to remain a queen."
The 33-year-old star is focusing on her career, and it seems she's caught the acting bug. Next up, fans will get to see Minaj in "Barbershop: The Next Cut."
"I wanted there to be a little bit of depth to Draya," she says of her character. "I didn't want her just to be, you know, an Instagram thot; I wanted her to have some sort of purpose and meaning." In fact, she refused to do a twerking scene for that very reason. "Not every sexy woman is out here twerking all damn day."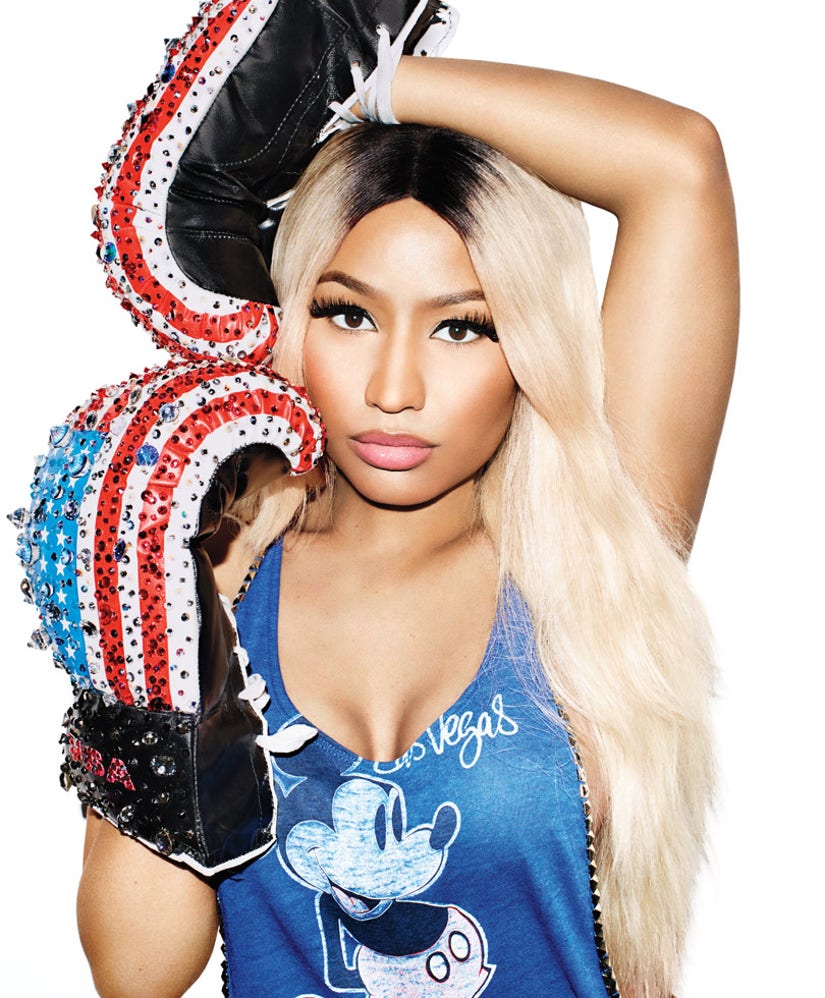 NYLON/Matt Irwin
Don't worry, there will be new music from Nicki soon, too!
After releasing "The Pinkprint" in 2014, she took some time to reset. "I needed time to hear myself think again, because where I left off with The Pinkprint was a little bit emotionally unstable," she says. "Now, I want my happiness to be reflected in the new stuff."
Check out Minaj's full interview with NYLON when it hits newsstands on March 29.