Priyanka Chopra's a class act!
The actress appears in the April issue of Glamour magazine, where she opens up about dealing with racial slurs as a child and reveals how her father motivated her to follow her dreams.
Chopra -- who currently stars on "Quantico" and will appear in the upcoming "Baywatch" movie -- gets extremely candid about some of the obstacles she's overcome.
Priyanka says that while she was attending high school in Massachusetts, she was regularly subjected to racial slurs.
"It broke my spirit," she confesses. "It made me question who I was. Why was it so uncool being Indian?"
Even on her hit show "Quantico" -- where she plays an FBI agent named Alex Parrish -- Priyanka says she's working to change the stereotype surrounding Indian women in America.
"Usually with brown girls you only see us as doctors or nurses," she says.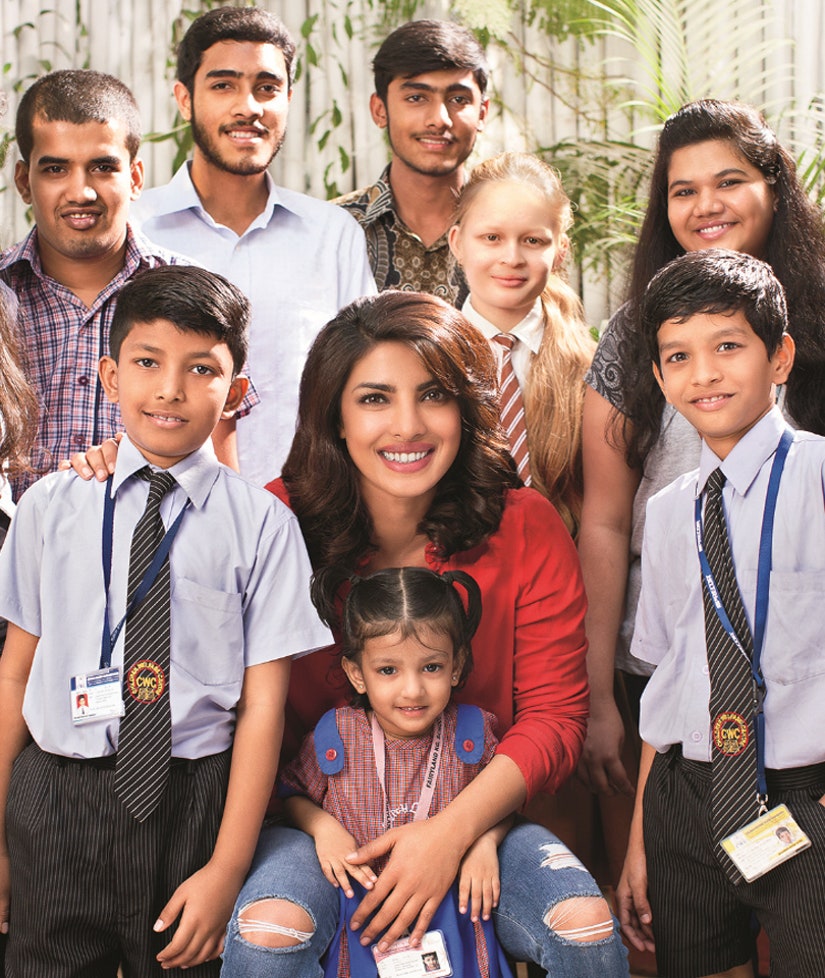 Abheet Gidwani
The actress likewise says her father really helped shaped the woman she is today, especially when it comes to her nonprofit work with children.
"I used to love the story of 'Cinderella,'" she confesses. "My father always told me, 'You should not want to fit into someone else's glass slipper. You should shatter the glass ceiling.' [He] instilled confidence in me, and that doesn't happen for so many kids. I can't eradicate poverty, but at least for the people around me, I can help make sure no child is denied a dream."
The actress donates 10 percent of her earnings to her nonprofit organization, The Priyanka Chopra Foundation for Health and Education. At one point in time, she says was was paying for the education and health care for 70 children in India, over half of which were girls. "It's very personal," she says of her endeavor.
The brunette beauty also shares the motivational words she tries to live by: "To be a philanthropist, you don't have to be Nelson Mandela. You just have to look around you and ask, 'What little bit can I do? Whose life can I touch?'"
We can't wait to see what the gorgeous 33-year-old actress does next! What do you think about Priyanka's candid comments? Sound off below and check out the gallery above to see more sexy stars!