Tell us how you really feel!
In a new interview, Kendra Wilkinson-Baskett admits she can't get over some of the allegations Holly Madison made in her book "Down the Rabbit Hole" -- and she's still got some fightin' words left in her.
"You got the feeling that she wanted to have babies, get married, and love him?" she said of Holly's relationship with Hugh Hefner on the Kyle and Jackie O Show. "Trust me it was like that in real life. All of a sudden years later, 'Oh I really didn't want to be there.' It's like what? Who are you trying to fool?"
"At the end of the day she made a lot of things about me up in her book," she added.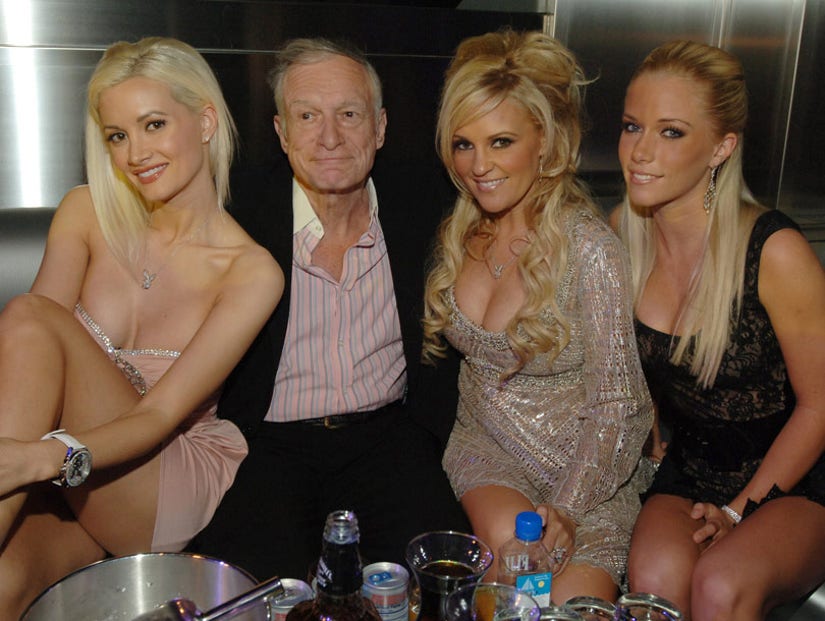 Getty
And while the 30-year-old clearly doesn't agree with much of Holly's tell-all, it seems the two can agree on their friendship, or lack thereof.
"She said 'Oh , I didn't want to be friends with her,' which was true because we were never friends from the start. The worst thing is having to be fake friends for fame, for this industry and I hate that feeling," Kendra explained. "I'm not a fake person. I love real friends. I love real family. I love real. So the worst part, the worst thing is just being forced to be friends with somebody because of TV."
For her part, Holly previously revealed that she hadn't spoken to her former roomie since they had an explosive text exchange years ago.
Hef's former number one girlfriend also alleged in her book that Kendra had a "sense of entitlement" when she arrived at the mansion, after asking for a big room, a new car and money to get her teeth fixed. According to Kendra, Holly was the one who loved the extravagant lifestyle!
"It's such a different story than what she played while she was there. I mean he gave her the world," she vented. "He gave her money, cars, diamond rings, diamond things, like you know. Prada, Gucci, like everything she ever wanted and more. And the next thing you know it's, 'I never wanted anything.'"
What do you think of Kendra's latest jabs? Sound off below then click "Launch Gallery" for more Playmates then and now!