Ashley Graham is helping brides look H-O-T on their wedding night!
The supermodel teamed up with Addition Elle to create a new line of bridal lingerie -- and she is showing off her enviable curves in new campaign ads for The Dreamer Collection.
In one pic, the brunette bombshell models a white lace bra and matching panties, which she pairs with tousled waves, dangling pearl earrings and a lace chocker necklace.
Another sexy snap shows her in a white cleavage-baring corset, cut-out underwear and a pearl necklace.
"I felt sexy," the brunette bombshell said of her 2010 wedding to videographer Justin Ervin in a video produced by Addition Elle. "I want every woman to know what it feels like to have that one-of-a-kind moment."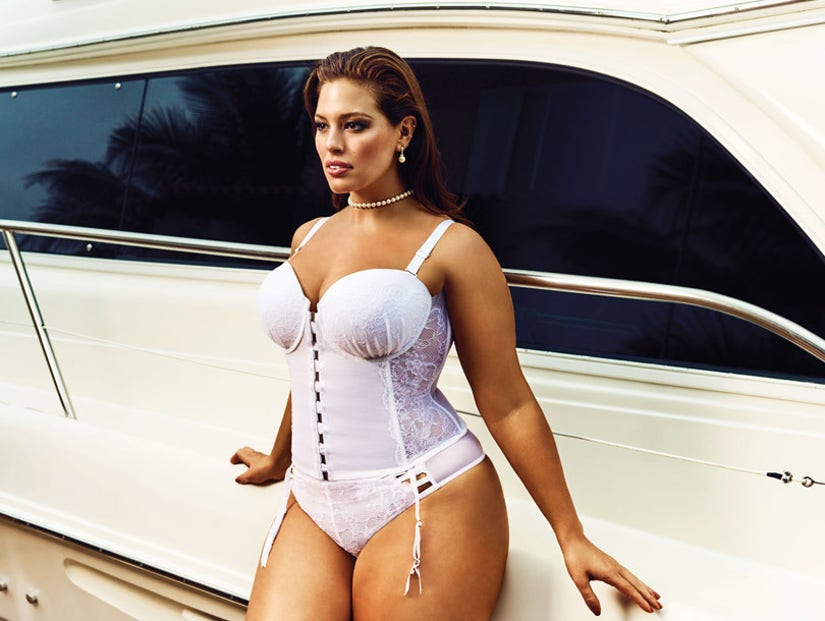 Addition Elle
The line includes 12 pieces, which range in size from 38C to 42H for bras and X-3X for panties, chemise and corsets.
The best part? This lingerie won't break the bank -- each item ranges from $30-$95.
Graham's latest collection launch comes on the heels of her record-breaking Sports Illustrated Swimsuit spread, where she became the first plus-sized woman to nab the coveted cover.
She continues to spread her message that it's okay to love your imperfections.
"Girls who are insecure about their bodies, girls who feel fat, girls who have cellulite, girls who have stretch marks on their body — those are all the things that I had as a kid and I never had a woman like me growing up to look at," Graham recently told PEOPLE. "I had my mother and that's one thing, but to have somebody who has cellulite, who has things that jiggle, who has back fat and talk about how you can be an overcomer and not let society take you down for all of that. That's real."
Check out ALL of Ashley's hottest photos in the gallery above!