Teresa Guidice took to Instagram to share a series of family photos before her husband, Joe Giudice, reports to the Federal Correction Institute in Fort Dix, New Jersey on Wednesday to begin his 41-month sentence.
"My Beautiful Family," the "Real Housewives of New Jersey" star captioned the cute candid above, where she's posing with her hubby and their four daughters, Gia, 15, Gabriella, 12, Milania, 10, and Audriana, 6.
In another snap, Joe cozies up to his "daddy's girls."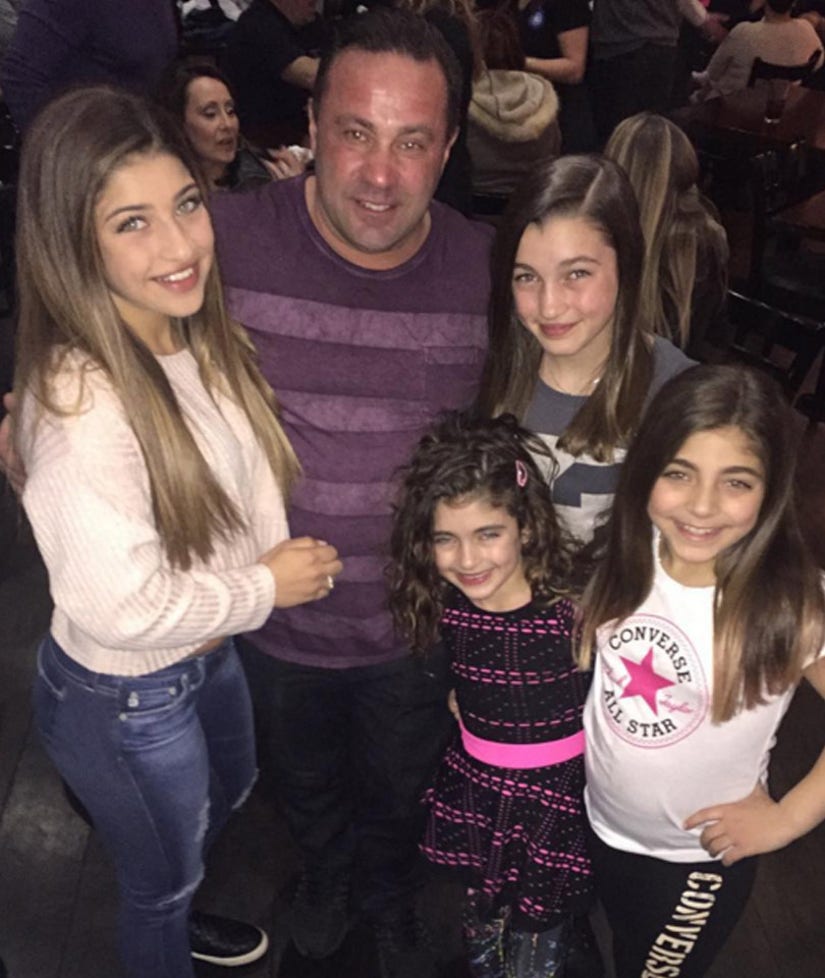 Getty
Teresa and Joe were convicted of bankruptcy fraud in October 2014 and were allowed to serve time separately. Teresa was released from prison on Dec. 23 after serving a nearly year-long sentence.
After she was released, the mother-of-four admitted that she didn't know she was breaking the law.
"There was no intent to commit a crime. I didn't know I was committing a crime," she said in an interview on "Good Morning America." "I got sentenced. I got served time. I did what I had to do and now I'm moving past it."
"It broke my heart because, you know, I was always growing up the good girl, always did everything right, crossed every 't', dotted every 'i.' And, you know, so it was ... I was sad for my daughters. And I was upset," she said.
The family patriarch is just trying to stay positive. "It's not a big deal," Joe recently told PEOPLE. "They tell me that the low security and the camp there are almost the same so it's no big deal."
"I'm looking at it like rehabilitation for me," he added. "I am not going to be able to drink for a while which is good because I don't even know when it's been since I haven't had a drink. It's been a long time. Definitely the whole year I definitely drank every day a couple bottles at night just to go to bed."