Chris Hemsworth has decided to leave the glare of Hollywood to give his kids a more normal life.
The actor and his wife, Elsa Pataky, now live in Australia with their kids, India, 3, and Sasha and Tristan, 2.
"I love what I do as an actor, but when you are surrounded by it constantly, it becomes a bit suffocating," he says in Modern Luxury magazine's April issue. "It's nice to have conversations with people and be a part of a community that doesn't live and breathe that world."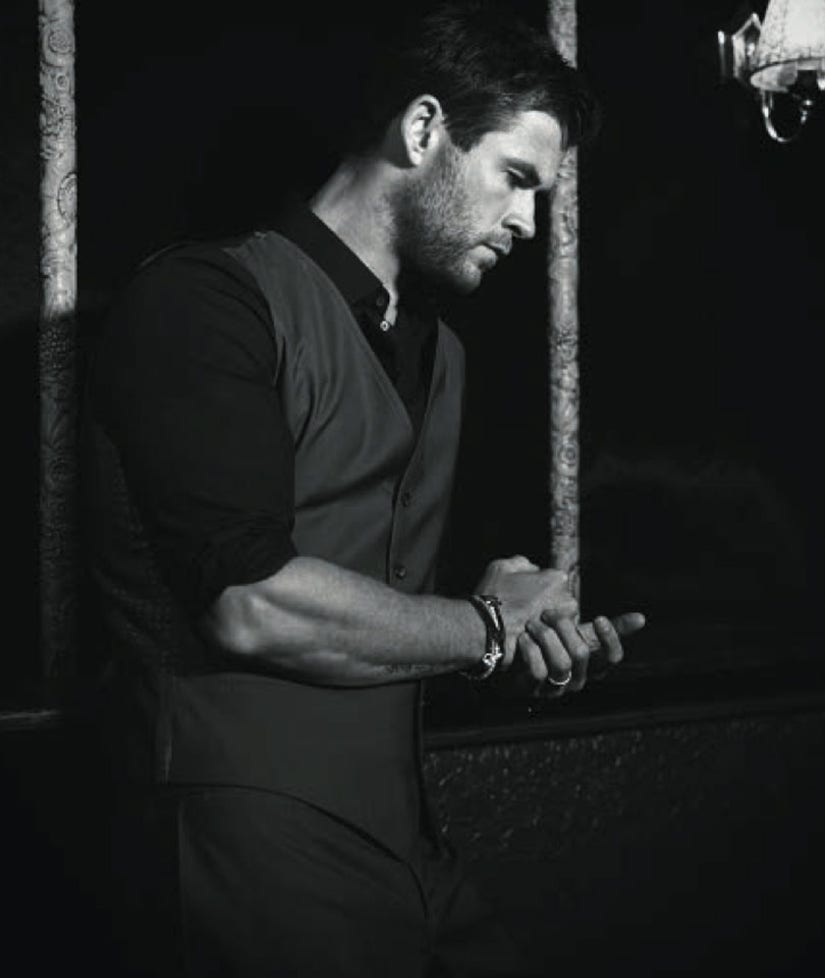 Modern Luxury
"We were living shoulder to shoulder in the suburbs and thought that's not how we want our kids to grow up," he declares. "Moving to a kind of farm setup back here on the coast in Australia has been the best thing."
Speaking of his kids, the "Thor" star says having children helped him stay gorunded.
"It's no longer all about me, which is quite refreshing," he tells the mag. "Acting is the most self-absorbed world, where you are thinking about your feelings... You are constantly having to self-analyze or analyze a character you are playing, so you are internalizing and thinking, thinking, thinking about me... It's just a horrible, noisy conversation."
"Once the kids arrived, I was like, 'Wow, this is what life is about,'" he admits, adding, "L.A. is a tough place to get around with kids. There's not a whole lot of foot traffic. It was all about loading up the car and car seats. Here, we just walk out the door and head to the beach down the street. It's a much more simple life."
What do you think about Chris' decision to leave Los Angeles? Sound off below!