Gilles Marini spent some quality time with his family during a trip to Turks and Caicos over the weekend -- and his son is the spitting image of his famous father.
The actor and Georges, 17, looked like twins as they posed for a picture together on Instagram.
"Another amazing day @beachesresort #turksandcaicos. There is so much happiness here. Everyone is been incredible. Highly recommended for sure," the proud papa captioned the snap with his boy. "Can you believe this? This is my Son ?!?!?! He grew up so so fast @georgesmarini."
From those big brown eyes to their sweet smiles, these two look more like brothers than father and son!
The "Sex and the City" alum also couldn't help but brag about his gorgeous wife, Carole. He posted a picture of her getting out of the pool, sporting a tiny red bikini and wet hair.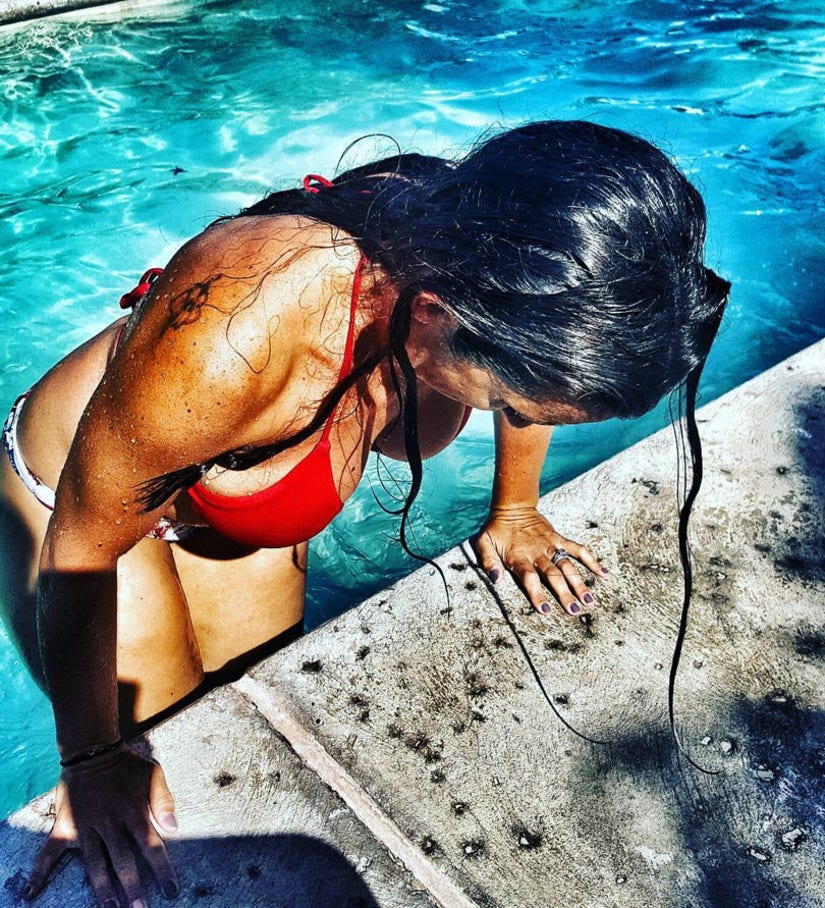 Instagram
"This is what I have to deal with everyday in the #turksandcaicos," he joked, adding the hastags: "#wife #hotness #godess #mom #boom."
According to Gilles, Georges got his good looks from his mother.
"I think Georges uses it to his advantage with girls. He looks like mom quite a bit. He's fortunate," he recently told Queen Latifah. "Hopefully he knows that's only ten percent of any success. My mom used to say, 'Physicality opens the door but when you're an ass, the door closes back right on your face.'"
Gotta love that advice, right?!
For more of today's hottest headlines, check out the video below: