Christy Turlington was spotted on the set of her new commercial with Maybelline in New York City on Tuesday.
The brunette beauty looked gorgeous wearing a nude one-shoulder mini dress, complete with black boots. Her hair was styled in loose waves as she sported understated makeup for the shoot.
Mrs. Ed Burns was also spotted walking two large Great Danes which, at one moment, started to drag her through the city streets.
And while it was a chilly 47 degrees in NYC on Tuesday, the supermodel -- whose career has spanned over 30 years -- made the photo shoot look effortless.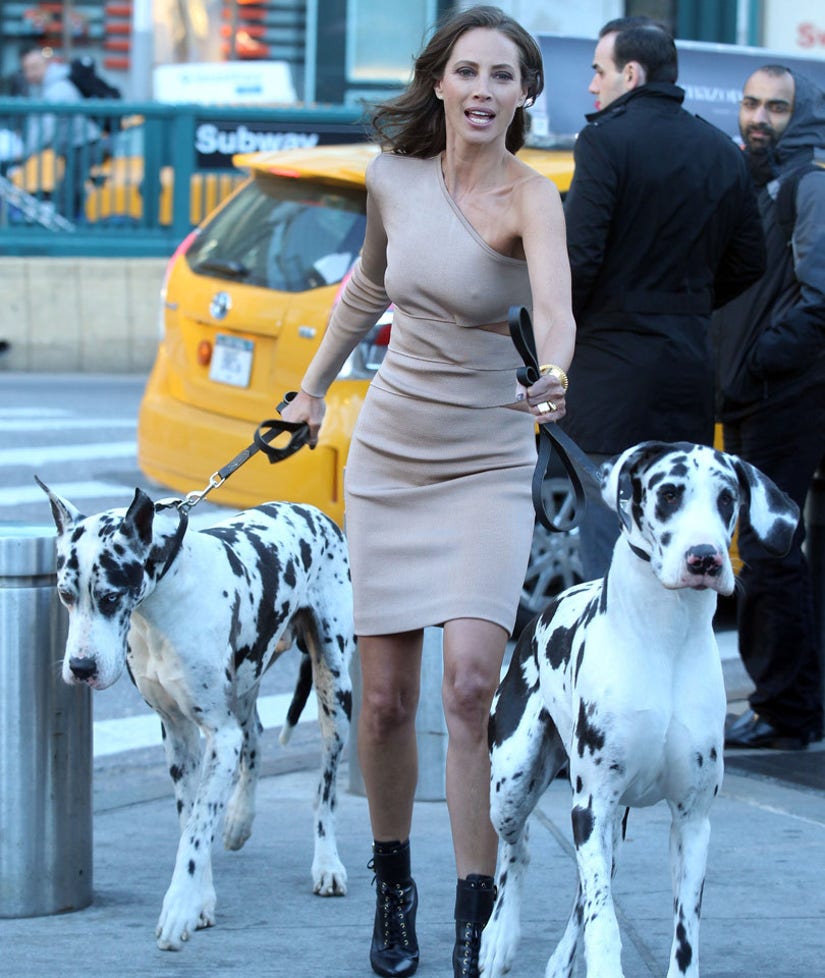 Getty
Though the Calvin Klein stunner is one of the few supermodels who's resisted Botox or face-lifts, she's happy being the "oddball" out of her colleagues.
"I don't know, I feel like it's getting freakier," she admitted during an interview with Harper's Bazaar. Maybe there will be a time when you're an oddball because you're the only one left. I'd rather be the only one, the sole survivor. And in that case? I'll just wear turtlenecks all year-round," she admitted to the mag.
We love seeing Christy in action! What do you think about her new shoot with Maybelline? Tell toofab in the comment section below and check out the gallery above to see more supermodels then and now!