Ashley Graham made a splash on her record-breaking Sports Illustrated Swimsuit cover, and now, fellow supermodels are praising her for her curves.
Kate Upton is that latest star to commend the curvy brunette bombshell, admitting that she was thrilled to see her on the mag's coveted cover.
"I was so excited," Upton told E!. "She looks absolutely stunning. So do the other cover girls, but I was excited that it showed all the different body types. I think it's important for all girls to see that…It's great that Sports Illustrated showed that every woman can look amazing in a bikini."
"The Other Woman" star also said that Graham is helping to get the fashion world to stop using the "plus-size" label.
"No one should be labeled by their body size at all," Kate declared.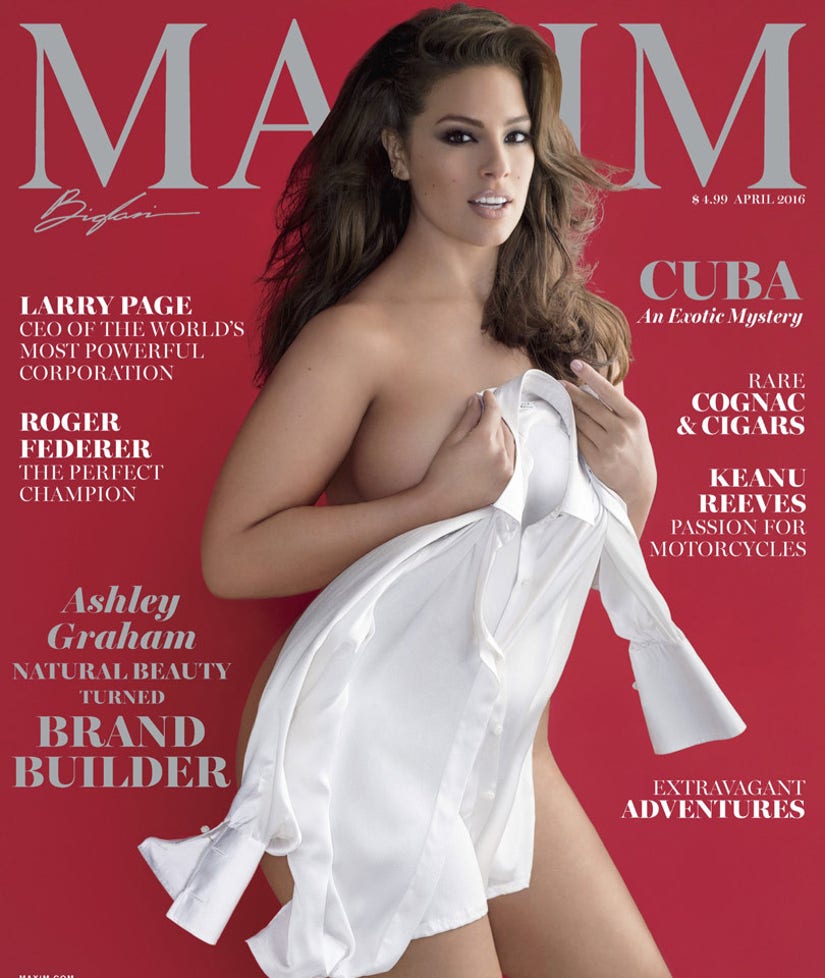 Gilles Bensimon/Maxim
Graham also has been creating some buzz for her sexy Maxim cover.
While the 28-year-old beauty looked absolutely stunning in the photo spread, some critics claimed that the images were Photoshopped to make Ashley appear slimmer and smoother.
But, despite the rumors, Graham asserts that the pics are all natural.
"I'm beyond proud to be the first curvy woman on the cover of Maxim," she declared in a statement to Just Jared. "I was not slimmed down on the cover, and Gilles Bensimon did an amazing job capturing my true figure in all of the photos."
"This is another major advancement for curvy women, especially those who work in the fashion industry who are working hard to get the recognition they deserve," she continued. "I now encourage more publications and designers to put more diversity on their covers and runways. Let's continue to show that beautiful bodies come in different sizes and they should all be celebrated."