There's nothing better than a daddy-daughter date at the Happiest Place on Earth!
Christina Aguilera's fiance, Matthew Rutler, spent some quality time with Summer Rain at Disneyland over the weekend.
Wearing a striped Minnie Mouse shirt, black pants, and matching Minnie shoes, the tiny tot was all smiles as she rode the carousel while her father.
"Disney," he captioned the cute candid on Instagram.
While the pop singer was MIA for the special day, the former Mouseketeer has always been a huge fan of the theme park. Xtina took Summer to Disneyland for the first time last May, and she also celebrated her 34th birthday there.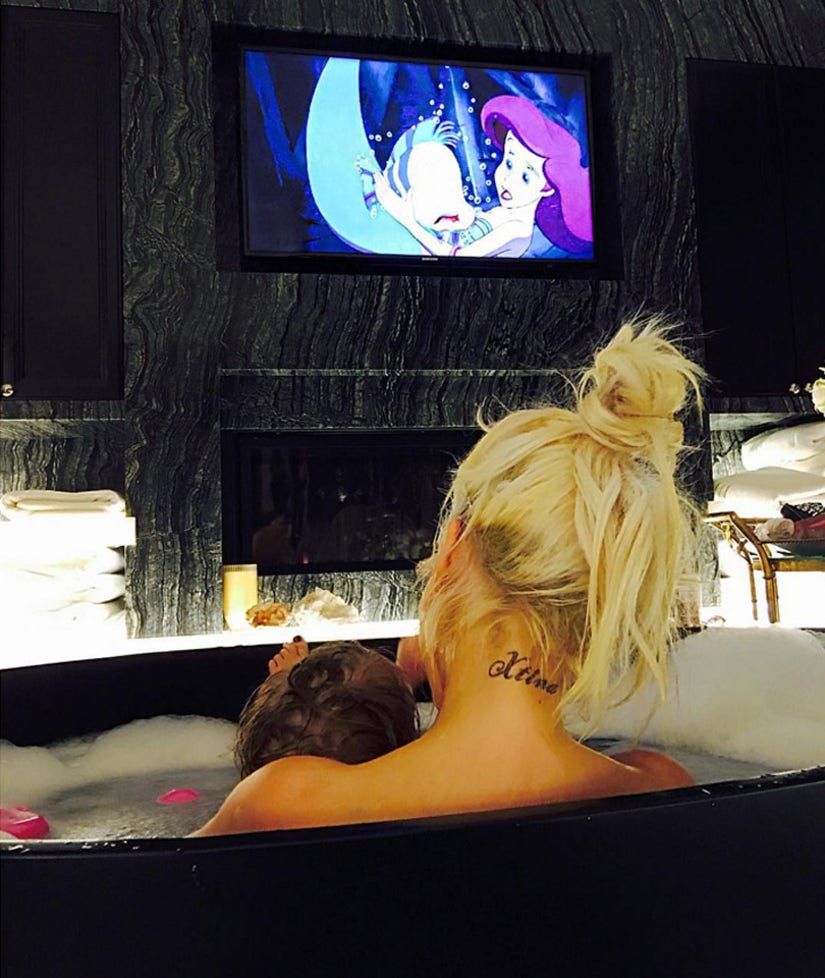 Instagram
The "Beautiful" singer has been busy with her hosting gig on "The Voice," but her family is always her top priority.
Aguilera is the first to admit that she's not perfect when it comes to parenting, Summer, 1, and Max, 7.
"We all have breaking points and it's hard sometimes to find patience and energy when we're exhausted," she recently said on "TODAY." "It's a really hard jugging act for working mothers and mothers who stay at home."
That's bubble baths come in handy!
"Finding your own specific outlet is extremely important as a human, but especially as women because our whole force of being is to give life," she admitted. "We literally give so much of ourselves, it's important to make some time to be able to find a creative release or pampering release."
For more of today's hottest headlines, check out the video below: