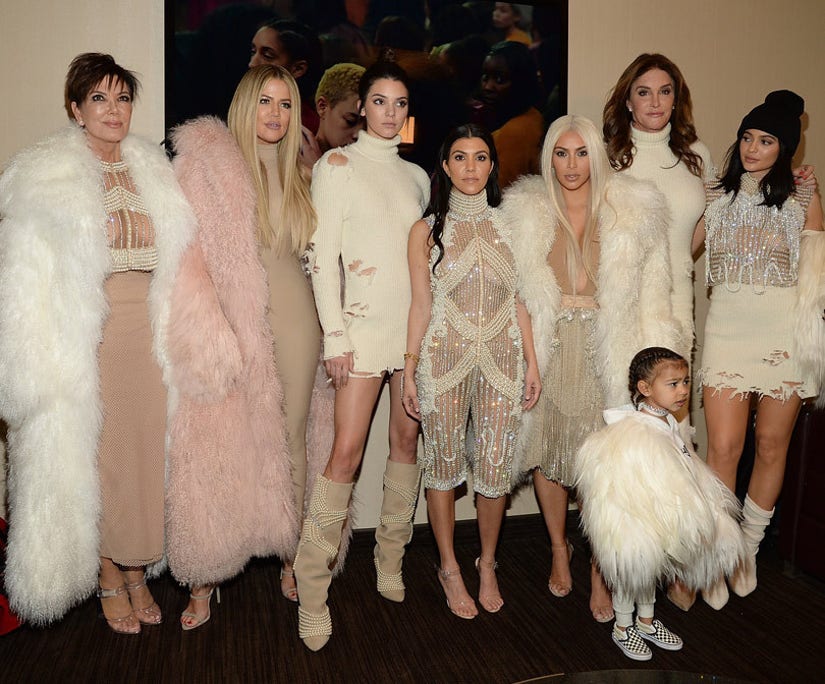 Getty
Well, we've all heard the news by now: FYI's "Kocktails with Khloé" has, tragically, been canceled. But there's a silver lining: the show's not going out without setting off a few fireworks first!
On last night's episode, Khloé served up some never-before-revealed gossip about Caitlyn Jenner's transition. In the process, she answered the question we all forgot we had: how did Caitlyn's grandchildren react to the change?
To hear Khloé tell it, 6-year-old Mason Disick had the toughest time adjusting.
Kourtney Kardashian's son with her ex Scott Disick "is the older one," Khloé explained, "so he would say, like, he would know, like...when Caitlyn would come around he was kinda, like, confused."
"He was confused, 'cause he was like, 'What are you doing, Grandpa?'"
In fact, the transition was so initially jarring that she says "Mason was uncomfortable" and "would kinda like be distant towards Caitlyn."
Caitlyn, 66, herself "understood and handled it perfectly," and the rest of the family chipped in by being "just very honest with Mason as to - as much as we can be," in order to acclimate him as easily as possible to Caitlyn's new public identity.
Khloé divulged that "the little ones, like North [West, Kim Kardashian's daughter with Kanye West], and P[Penelope Disick, Kourtney and Scott's second child] - like, they don't know the difference."
Khloé chalked that up to "the innocence of children," and the fact that "they know her as just Caitlyn."