Rob Kardashian is looking happy and healthy!
The "Keeping Up With the Kardashians" star has been working hard to shed those extra pounds -- and he took to SnapChat to reveal his current weight and his weight loss goal.
"I'm gonna start training him myself," Rob's fiancee, Blac Chyna, said in one clip before he stepped on the scale, which read 248.4 pounds.
"I weigh 250 pounds and I'm 6-foot-1," Kardashian told the camera.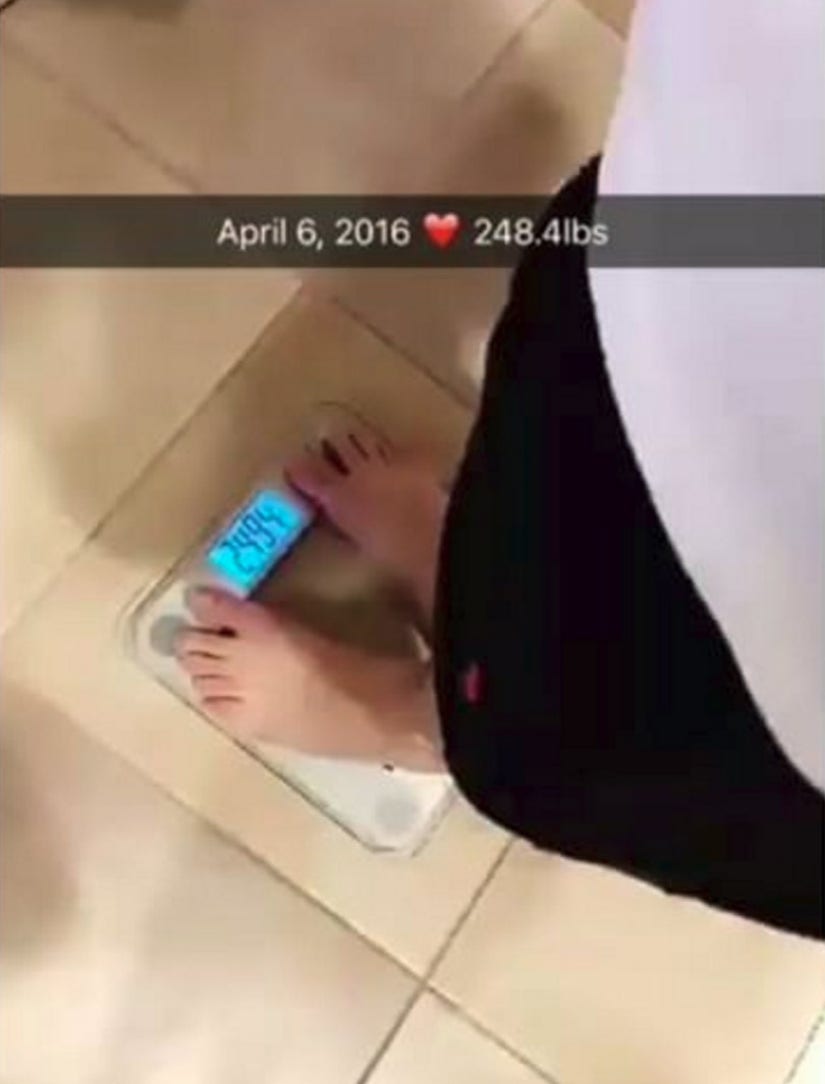 SnapChat
After he revealed his goal weight of "210 or 200," his lady replied: "I think that's perfect. Do you give me permission to train you for the next five weeks?"
Rob accepted her request, immediately hopping on the treadmill to start his new fitness program.
It looks like the reality star could make it to his goal, right?!
Kardashian has a lot to celebrate these days. He proposed to his girlfriend of two months on Monday, and the two celebrated their engagement with a fun night out at Ace of Diamonds strip club in Los Angeles.
The couple first went public with their relationship in January.
Rob's sisters have yet to comment on the controversial engagement, but Chyna's BFF, Amber Rose, showed support for the newly-engaged pair, posting a sweet message on Instagram that read, "Congratulations to my Family @blacchyna and @robkardashian!!! Please don't let nothing or no one tear u guys apart!"
Do you think these two will make it down the aisle? Sound off with your predictions below!