Wait, is Will Arnett actually the father of Megan Fox's third child?! Not so fast.
The actor joked about questions surrounding the real baby daddy, admitting he was shocked to hear he wasn't the dad.
It all started when his "Teenage Mutant Ninja Turtles" costar posted a collage of pictures with Arnett, Shia LaBeouf and Jake Johnson with the caption "#notthefather." (Fox shocked fans when she debuted her surprise baby bump at CinemaCon on Monday night).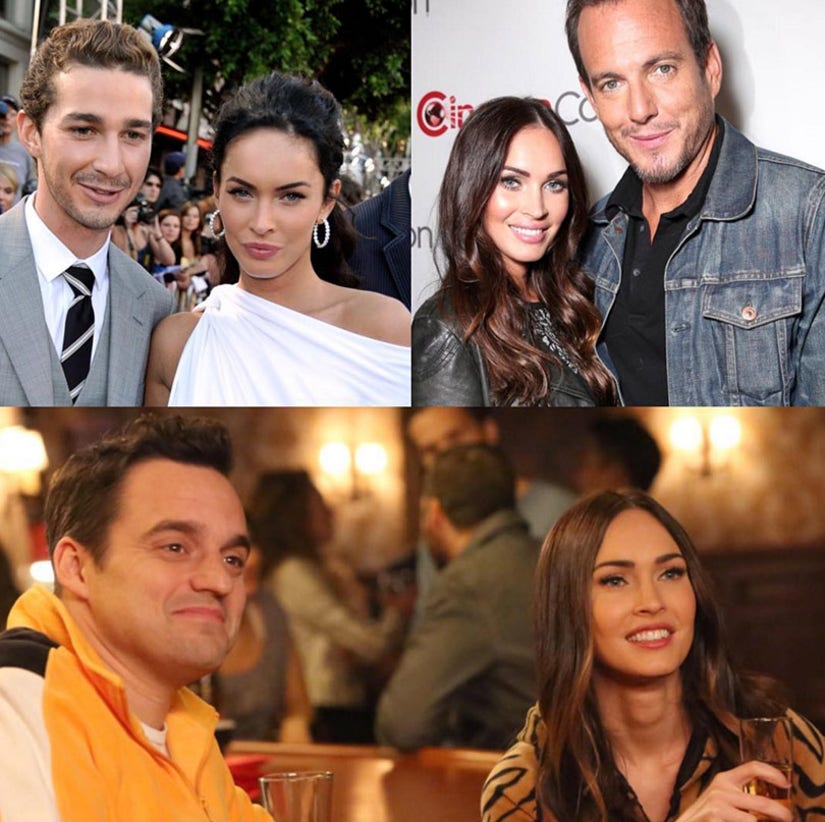 Instagram
"She said I'm not the father?" Arnett said in a new interview with Entertainment Tonight. "That's a big surprise to me."
"There are like 50 jokes that come to mind, but we live in a social media era and I'm not going to say 'em, you know what I mean?" he added, laughing. "My publicist just shook his head at me. He knows me really well. There's so many things I would say if [these cameras] weren't rolling."
It was later confirmed, via sources close to the actress, that Fox's ex, Brian Austin Green, is the father, even though the two are in the middle of a divorce. The estranged couple, who are also parents to Noah, 3, and Bodhi, 2, are reportedly moving forward with the proceedings, despite being seen together in Santa Monica on Tuesday.
According to TMZ, they have no plans to stop the divorce, and the pregnancy "just kinda happened" and "wasn't planned."
What do you think about the news? Sound off below!