We already knew Selena Gomez is over talking about Justin Bieber ... and, according to a new interview with GQ, she doesn't really want to talk about her mysterious 2014 trip to rehab either.
It's been two years since the singer checked into Meadows, a treatment facility in Arizona, for reasons her publicist said had nothing to do with substance abuse.
Gomez's response when reporter Zach Baron tried to broach the subject during his 1:1 with the star? "No, no, no, no, no."
In a new interview, she cuts him off when he says, "This is delicate, but you began the year we're talking about in rehab." He says her face then telegraphs disgust and frustration.
"First off, this is something that everyone always wants to fixate on. I got diagnosed with lupus. My mom had a very public miscarriage. So I had to cancel my tour. I needed time to just be okay. And I was going through leukemia [the writer guesses she means chemo] and I went to two different locations for those treatments. It's really frustrating, because I am 100 percent allowed to have that, but I think people just want to have some sort of ..."
She trails off and collects her thoughts.
"I understand what you're asking but I'm just saying, I don't think it really matters," she continues. "My past seems to be way more fascinating for people than my future, which bums me out."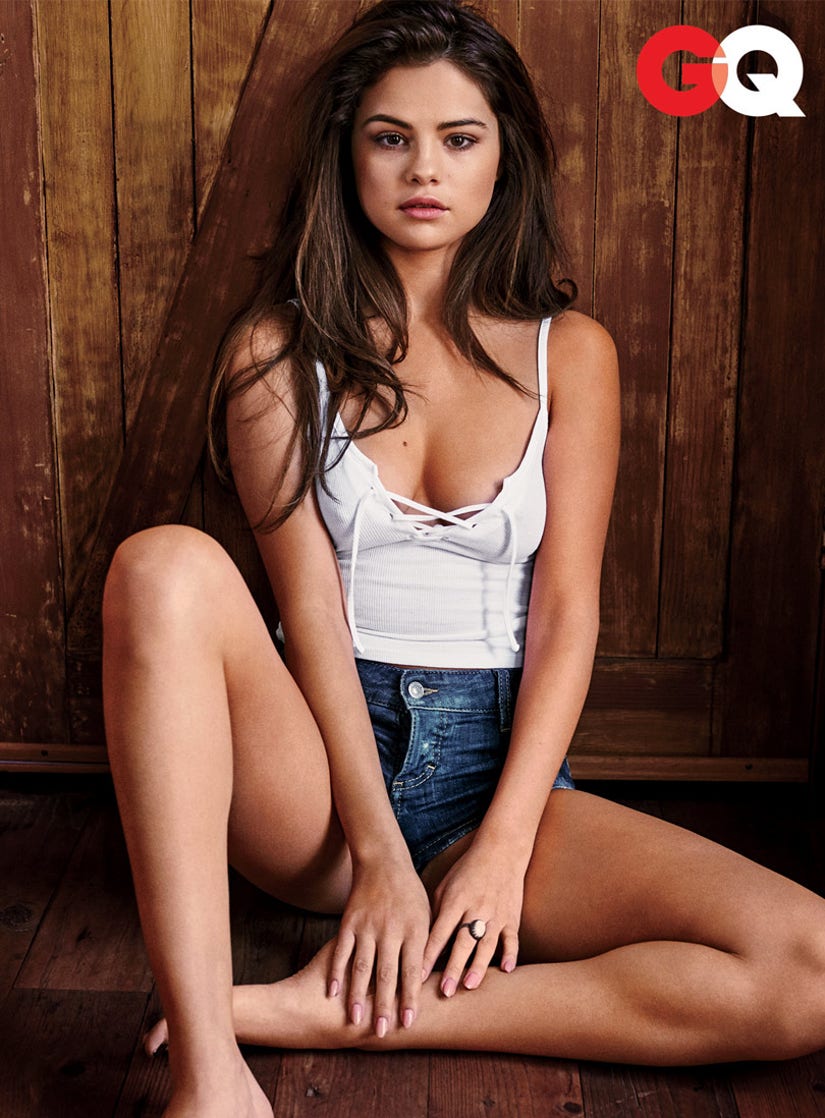 Victor Demarchelier
When he brings up her past again, asking about the transition from child star to adult, she once again gets testy.
"We're easy targets. Every single kid who was brought up like this is an easy target. It's disgusting, because it's interesting to grown adults that these kids go through weird things because they're figuring out, 'Do I like this? Do I love this? Maybe I love this person. Oh, I'm exposed to this, people are reporting my every move and this and that because of Instagram and Twitter and you can find out everything.' There's a difference between being a fan — there's a difference between that and what you have to do."
Despite her frustrations, she's still optimistic for the future.
"I just have to be patient and make great things with quality, from producing to singing to acting," she adds. "And one by one, I will be able to change the dialogue and people won't care about everything that's happened to me."
When it comes to acting, she's not where she wants to be yet -- and she blames her youthful appearance.
"I'm young, and I look younger," she explains. "So the roles that I want to go for, it's all about how the face is. I can play like I'm 16 still. Doesn't really work for the things I want to do … I want to have an experience that I would go a little bit stir-crazy with. I like people pushing a little bit."
Selena will next be seen playing a sorority girl in "Neighbors 2: Sorority Rising." Check out the trailer below!
Selena's issue of GQ hits newsstands April 14.