Catherine Lowe is bumpin' in her bikini!
The "Bachelor" star put her big baby bump on full display in a new poolside pic on Instagram, where she was rocking nothing but a tiny black bikini.
"Bikini Body by Baby," she wrote in the caption, with her toes peeking out under her blossoming belly.
Catherine and her husband, Sean Lowe, took a trip to Palm Springs in anticipation of the arrival of their first child.
"Babymooning with my sweetheart this week," Sean captioned a cozy picture with his wife.
The two have been documenting their babymoon all week, sharing sweet snapshots from dinner dates and snuggly nights in front of the television.
"My dinner date for life. If I could get pregnant again tonight, I would," the mama-to-be wrote. "Last night in Palm Springs with this fox. Lookin' so fine I want to knock her up all over again," her hunky hubby added.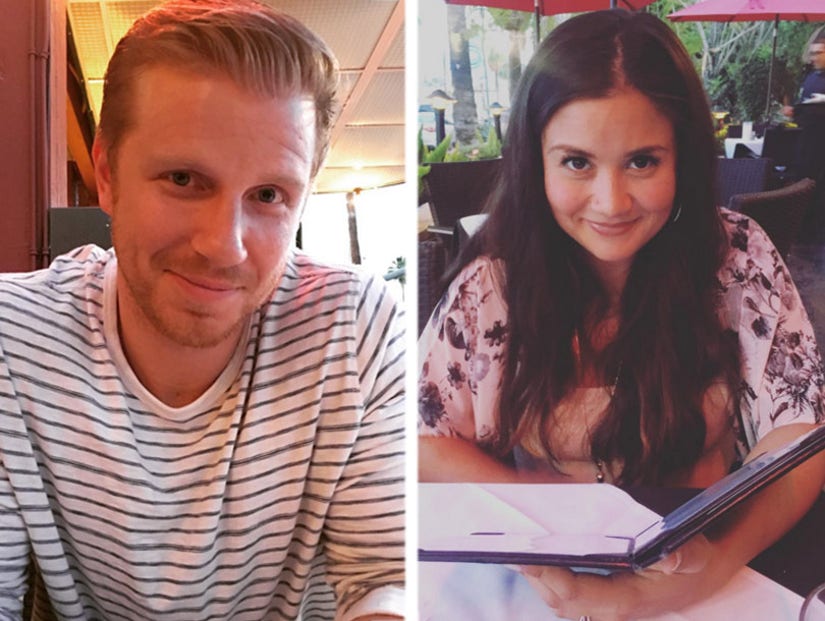 Instagram
Catherine and Sean revealed they were expecting a baby back in December, nearly three years after finding love on season 17 of the hit ABC dating series.
The thrilled dad-to-be announced the news on his Instagram page along with an adorable photo of him and Catherine with his hand on her stomach.
"It's happening! I'm going to be a dad!" He revealed.