Jennifer Lopez is loving life as a mom.
The pop star's career is thriving, but her favorite thing to do is spend time with twins Max and Emme, 8.
"My idea of a Perfect afternoon... #snuggles #coconuts #LOVE," she captioned a new Instagram photo with her kiddos.
In the pic, the proud mama is snapping a selfie as she lays in bed with her little ones. But, they aren't so little anymore!
Can you believe how much the twins look like J.Lo and dad Marc Anthony?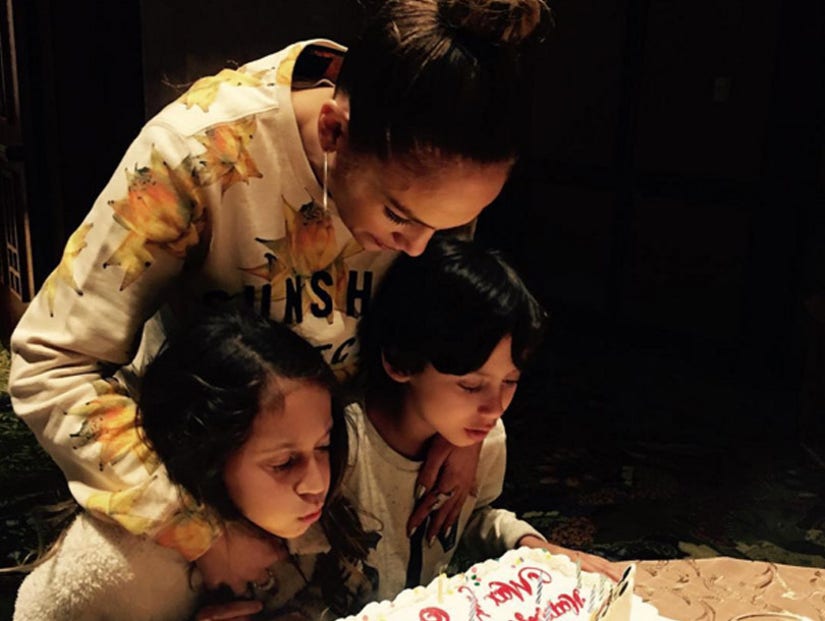 Instagram
Lopez recently opened up about motherhood, admitting that her whole life changed when she gave birth to her kids.
"They just made my life better," she said on "TODAY" earlier this year. "I think they just change your perspective on the whole entire world, you know, and how you look at life."
And that was something Jenny never expected.
"That was a big epiphany for me having children," she explained. "They just made everything better. They helped me grow as a human being."