Calm down guys, Kim Kardashian is just trying to have a little fun!
The "Keeping Up with the Kardashians" star took to her app on Wednesday, where she explained why she posted those super sexy black and white photos while attending her friend's wedding in Miami over the weekend.
In a post titled, "The Story Behind My Black and White Instagram Posts," Kim revealed that she wasn't drunk and that her hubby Kanye West "takes the best photos" -- hence, the reason behind her impromptu photo shoot.
"I don't think I've ever gotten so many text messages from friends asking if I was drunk, LOL!" she wrote on her page. "Kanye and I went to our friend Dave Grutman's wedding in Miami, and it's been a while since our friends have been together and all dressed up, so we were just feeling inspired and wanted to take fun pics."
"It was a different way to capture moments from the night," she continued. "We were all so into snapping and coming up with different ideas. Even though Kanye doesn't have an Instagram, he does the best job taking photos and choosing the right angles."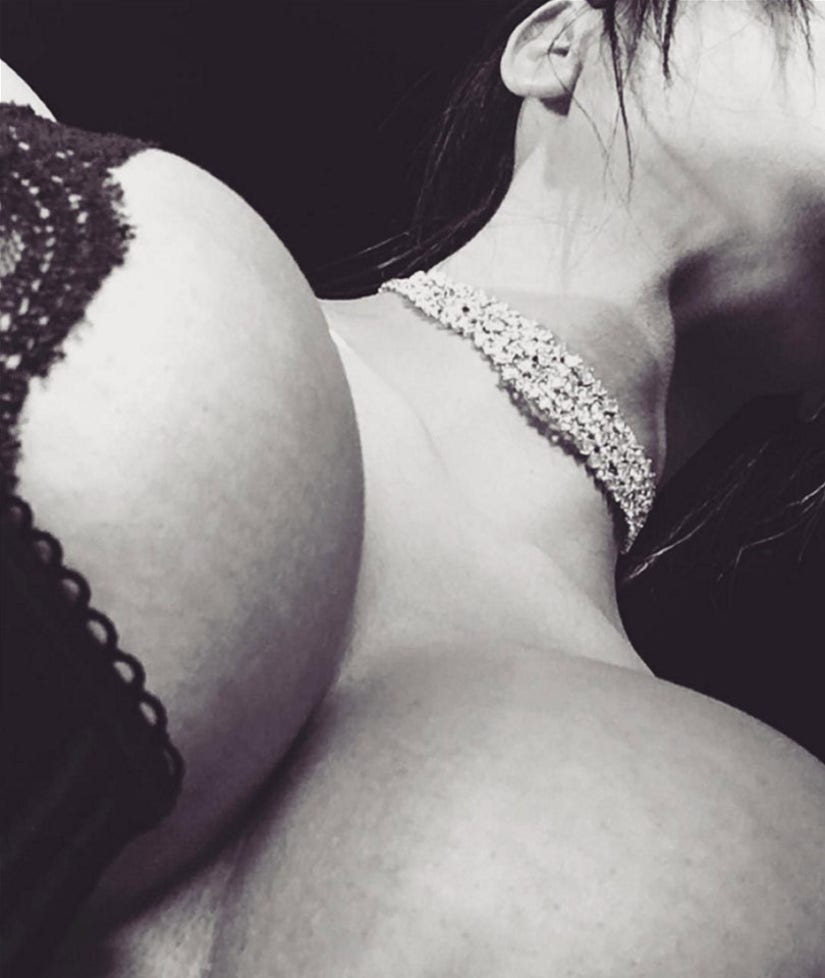 Instagram
"Afterward, we went to Soho House and saw David Beckham, and we had to add him to the story with a picture of his and Kanye's tattoos," she posted (pic below).
And it sounds like even Kim's momager, Kris Jenner, wasn't exactly a fan of the sexy shots either.
"My mom even called me, frantic, when I posted that close-up photo of my boobs, asking me where it came from," she revealed. "She thought someone had hacked my phone. I said, 'Relax, I posted it!!!'"
What do you think about the mother-of-two's super sexy shots and explanation? Sound off below and check out the gallery above to see more photos of the reality star!
Waiting for your permission to load the Instagram Media.