Stephen Curry may know how to dominate on the basketball court, but his family is his top priority.
Despite having a record-breaking season last year, his daughter, Riley, 3, became the true star of the family.
"Riley wanted to hang out with me. She had that look, like she wasn't going to take no for an answer," he says in a new interview with wife Ayesha in the June issue of Parents magazine. "She sat up there, and that's when her personality shined bright. … She's got a great sense of humor."
Since her big TV debut, the proud papa says the tiny tot has become "the star of the family."
"If we go somewhere without her, the first question people ask us is, 'Where's Riley?'" the Golden State Warriors player says.
Steph has his hands full with Riley and their second daughter, 9-month-old Ryan. So, is he ready for baby no. 3?
"He'd have three more kids right now if he could," Ayesha says. But for now, "We agreed to press pause and then reassess in a year or so."
"It was friend vibes … until I dodged his first kiss," the mother-of-two admits. "Yep. I struck out," Curry chimes in.
"He was in mid-conversation and came flying at my face like a thief in the night. So I was like, 'No.' Then I thought, 'Oh, I didn't know this is what was happening,'" she recalls.
"[Where] we got engaged was in the same spot where we had our first kiss – in the driveway of my parents' house in Charlotte," Steph adds. "In the rain," she quips.
"Yeah, it was like 'The Notebook.' The plan was to act like we were going to a family cookout. So we pulled up to the house, and I stopped in the middle of the driveway, got down on my knee, and went into my spiel. Little did I know the whole family was looking out the window, videotaping the moment," her hubby concludes.
We can't get enough of this adorable fam, can you?
Check out their full photo spread in the new issue of Parents magazine when it hits newsstands on May 10.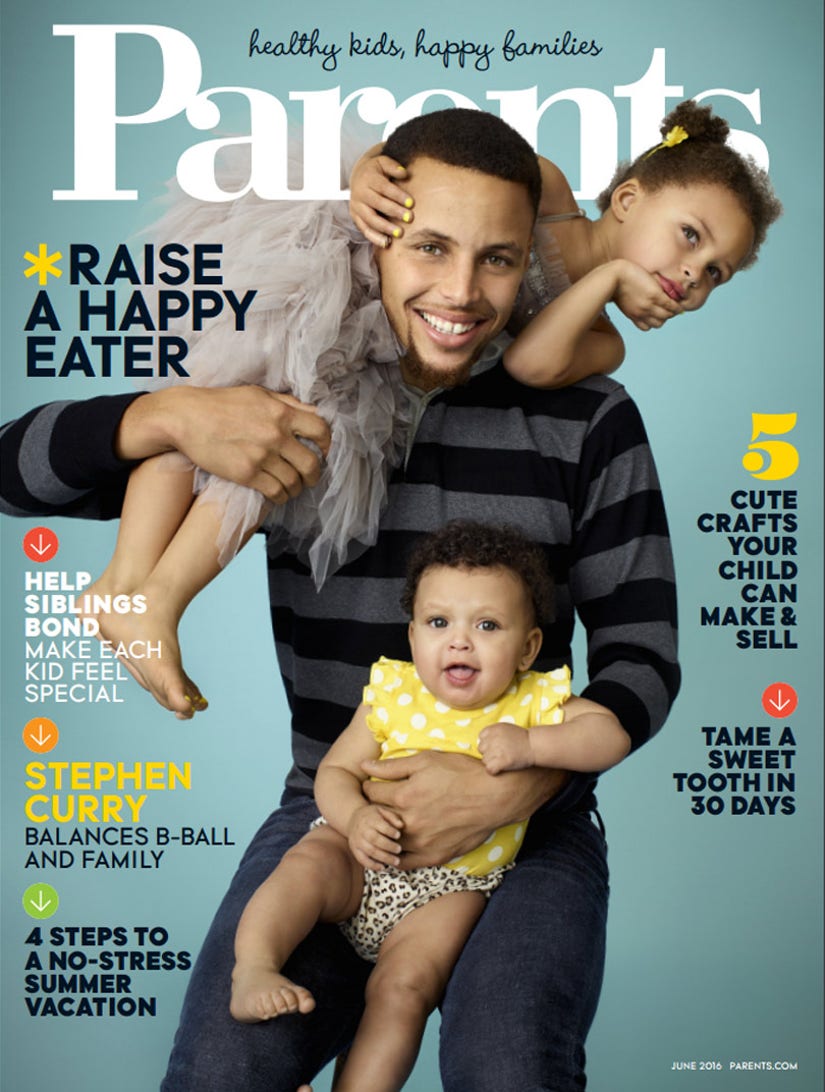 Peggy Sirota/Parents