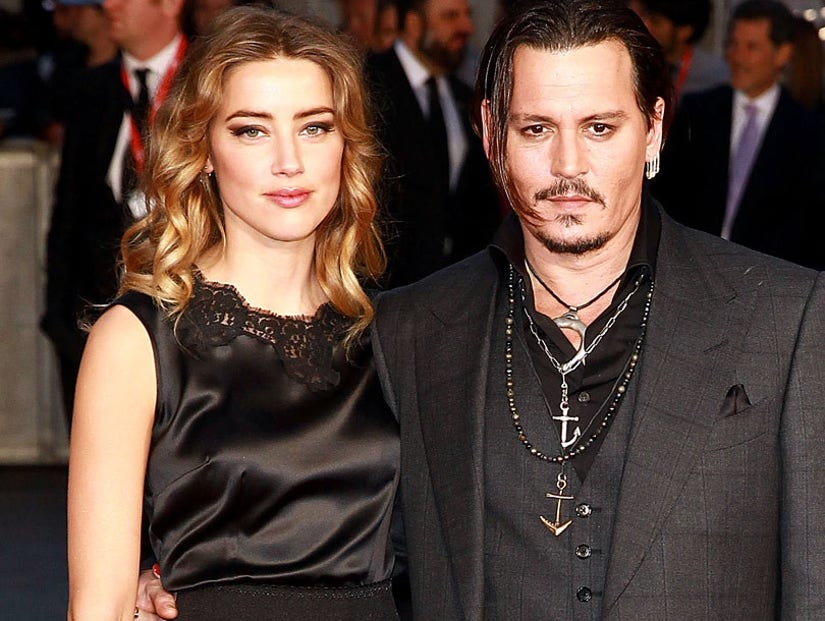 Getty
Update: The judge granted a temporary restraining order against Johnny Depp, requiring him to stay 100 yards away from Amber Heard, until a hearing next month.
In legal docs she filed today, Heard alleged Depp showed up "inebriated and high" to her birthday part last month, before they got into a big argument. She says he grabbed her hair and shoved her to the floor.
Heard claims they didn't see each other for a month after that, and kept their distance until the incident on Saturday night.
Amber Heard is seeking a temporary restraining order against Johnny Depp, claiming she's the victim of domestic abuse.
The actress showed up in court today with a bruise on her face, claiming the actor assaulted her on Saturday night and various times throughout their 15-month marriage, according to TMZ.
Heard says Depp offered her money to stay quiet, but she filed for divorce on Monday morning instead.
The website has also obtained a photo showing Amber with a bruise around her eye, allegedly taken after Saturday's altercation.
Heard filed for divorce on Monday, three days after the actor's mother passed away.
"Given the brevity of this marriage and the most recent and tragic loss of his mother, Johnny will not respond to any of the salacious false stories, gossip, misinformation and lies about his personal life. Hopefully the dissolution of this short marriage will be resolved quickly," a rep for Depp said on Thursday, before these new allegations.