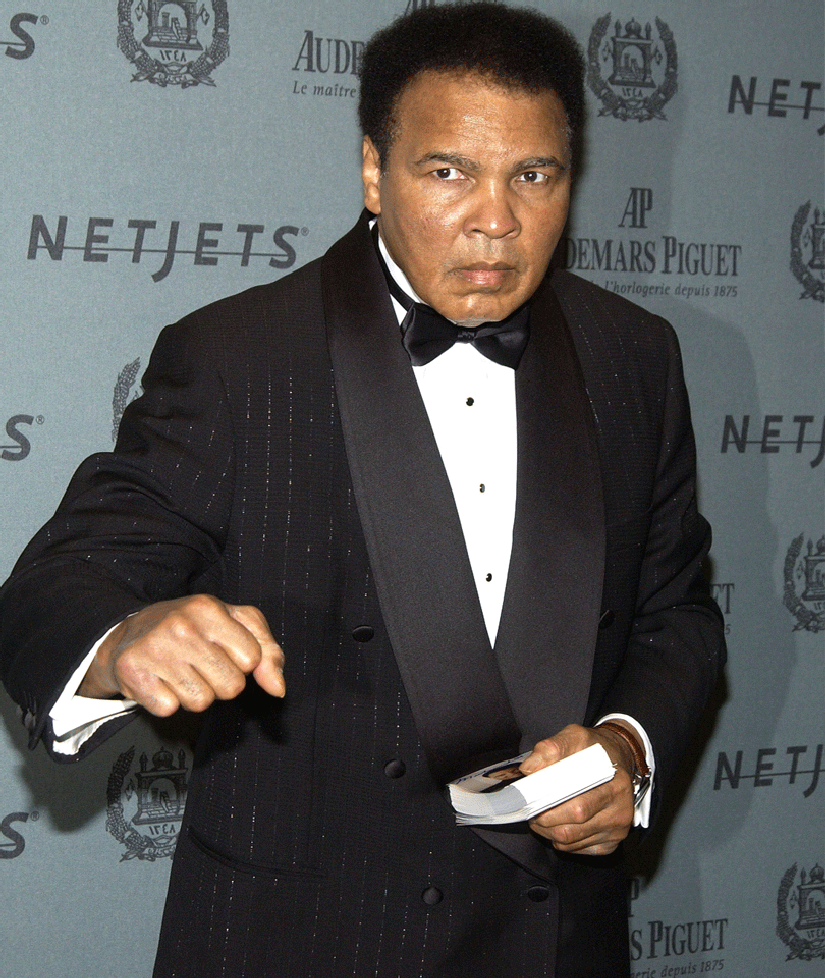 Getty
The world has lost "The Greatest."
Muhammad Ali died Friday night at a hospital in Phoenix, Arizona. The boxing legend was surrounded by his closest family and friends at the time, according to NBC News.
Ali – who was diagnosed Parkinson's disease in 1984 when he was 42-years-old – has been hospitalized several times in recent years and entered the hospital again on Thursday for respiratory issues. On Friday, the humanitarian's health was said to be in fair condition before taking a turn for the worse.
"After a 32-year battle with Parkinson's disease, Muhammad Ali has passed away at the age of 74. The three-time World Heavyweight Champion boxer died this evening," the family's spokesman Bob Gunnell said in a statement. "The Ali family would like to thank everyone for their thoughts, prayers, and support and asks for privacy at this time."
The World Heavyweight Championship boxer's last public appearance came in April when he attended Celebrity Fight Night at the JW Marriott in Phoenix.
Muhammad is survived by his wife Yolonda Williams and his nine children. The family says his funeral will be held in Louisville, though no date has been reported.