Melanie Griffith is grateful for her shocking split from ex-husband Antonio Banderas.
The two called it quits after 18 years of marriage in 2014, something the "Working Girl" star celebrated on Instagram late last night.
The actress posted a screen grab of a note she wrote on her iPhone reading, "I filed for divorce 2 years ago today." She included a hands in prayer emoji below the message.
"June 6th, 2014 #lifeisshort #starting over #lifeisbeautiful #lovemykids #freedom," she captioned the pic. That freedom hashtag really says volumes, doesn't it?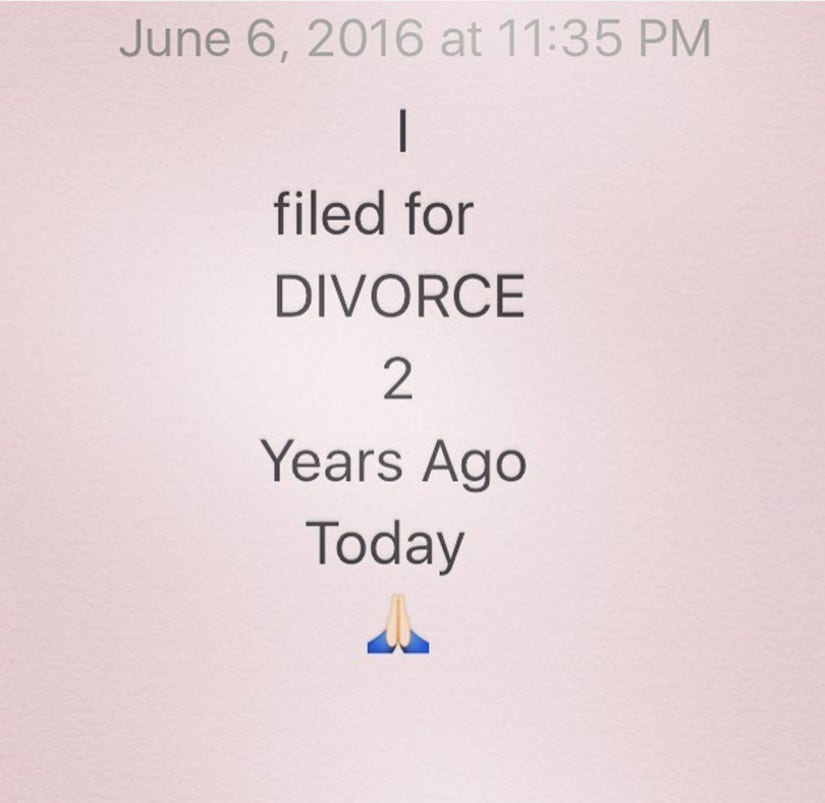 Instagram
She later deleted the post.
While the 58-year-old has stayed pretty mum on the reasons behind their divorce, she did cite irreconcilable differences as the reason in her legal docs when she filed.
"It's been an intense year ... life goes on," Banderas said in an interview last year.
"I admire and respect Melanie first and foremost as a great actress. I have always said that," he continued. "And she's also the person that I loved, that I love, and will always love."
Since the split, Banderas has been dating Dutch investment consultant Nicole Kimpel, who is 20 years his junior.